Texas sheriff's deputy with 'heart of gold' to donate kidney to man in need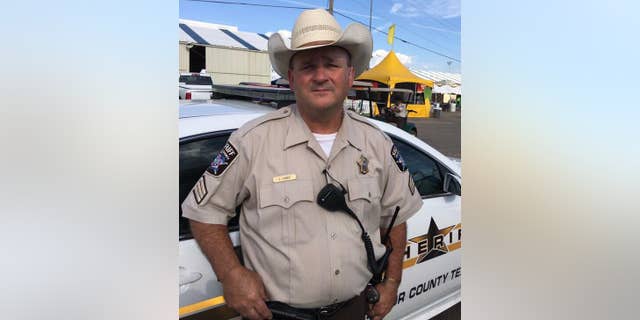 A sheriff's deputy in Texas plans to donate one of his kidneys to a man who has been having difficulty finding a match.
Sgt. Jay Jones with the Taylor County Sheriff's Office decided to donate his kidney to Clayton Bolt after the Abilene, Texas man was unable to find someone in his family that fit certain transplant criteria, such as blood typing, tissue typing and cross-matching.
Jones, who was informed of Bolt's situation because his wife is friends with Bolt's sister, according to the sheriff's office, "selflessly volunteered to donate a kidney to him if he was a match," the Taylor County Sheriff's Office wrote on Facebook.
After several tests, Jones was informed he was indeed a match.
"You spend your entire career serving, then you really get a chance to serve," Jones, who was widely praised on social media, said of his decision.
"Tough exterior but a true heart of gold. God bless you, Jay," one Facebook user commented.
"As a transplant recipient myself, I think you represent what it's like to be a true hero," another wrote.
"I was left in awe and admiration of this selfless man," Taylor County Sheriff's Office Sgt. Cliff Griffin added.
The July 18 surgery will take place at the Methodist Speciality and Transplant Hospital in San Antonio, according to the sheriff's office.