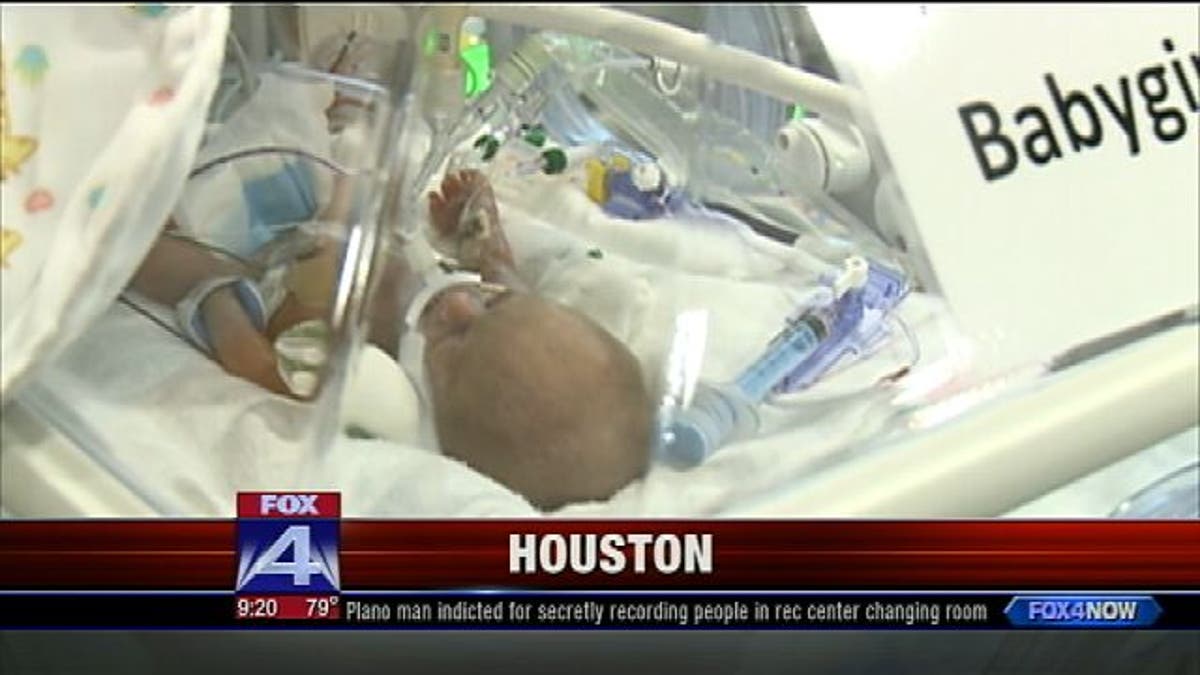 A hospital official says three of the premature sextuplets born last month in Houston are now breathing on their own.
Christy Brunton with Texas Children's Pavilion for Women said Thursday that all six babies are stable and improving.
Lauren Perkins of Pearland on April 23 delivered three girls and three boys. Brunton says some of the babies, born about 10 weeks premature, could go home by mid-June if they continue to do well in intensive care.
Brunton says two boys and one girl - Andrew, Benjamin and Caroline - are breathing unassisted. Allison, Leah and Levi are off ventilators but still get medical help to breathe.
Texas Children's Pavilion for Women is affiliated with Texas Children's Hospital.