Texas officer celebrates 1st birthday of toddler he helped deliver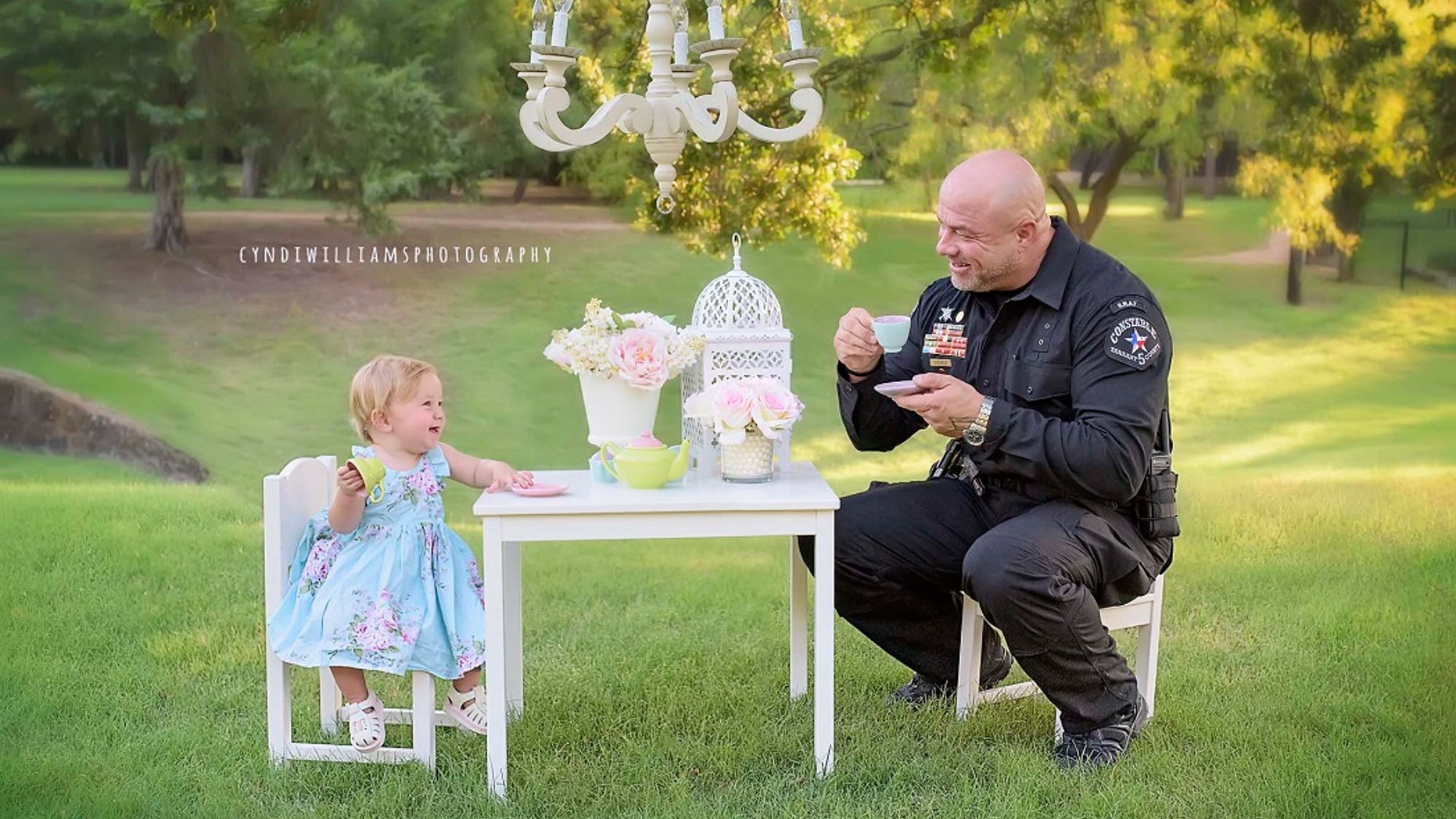 A Texas toddler and a deputy who helped deliver her at a gas station parking lot reunited one year later to celebrate the girl's birthday with an adorable tea party.
Destiny and Caleb Hall of Granbury, Texas, were racing to the hospital on July 18, 2016, when they were forced to stop at a gas station parking lot, according to The Huffington Post.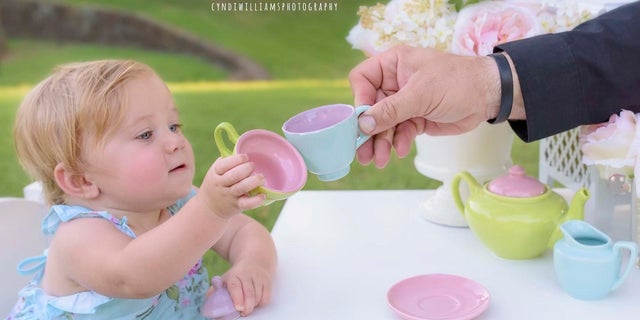 "Caleb told me, 'You're going to have the baby in the back of the ambulance, isn't that exciting?'" Destiny Hall told the news site. "I replied, 'No, I'm having her NOW.'"
FLORIDA WOMAN LOCATED USING BOTTLE OF HER SCENT
The couple recalled Texas Deputy Constable Mark Diebold flagging them down earlier for speeding, but then realized they were rushing because of the emergency. He followed them until they pulled over, then stepped in to help deliver the couple's second daughter, Evelyn.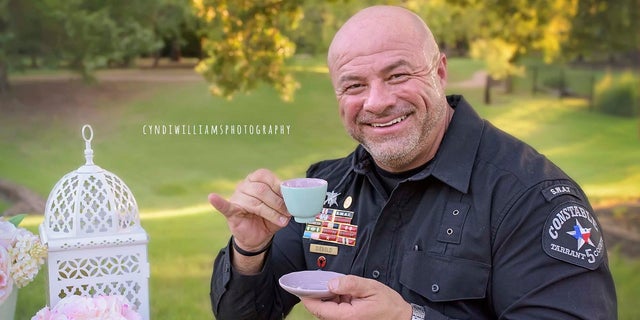 "Caleb pulled my pants down, and they didn't even make it to my knees before she started coming!" she said.
Hall recalled one year later to WIS-TV that Diebold's willingness to help the couple out along the way was "beautiful."
"How it has changed me was seeing his reaction to it. Evelyn's birth was a sign to him that he was exactly where God placed him to be," Destiny Hall told WIS-TV.
"He is serving in a role which is his calling. The pure joy I saw in his face is a look I will never forget," she added.
NYPD COPS SAVE WOMAN, GRANDSON FROM HOUSE FIRE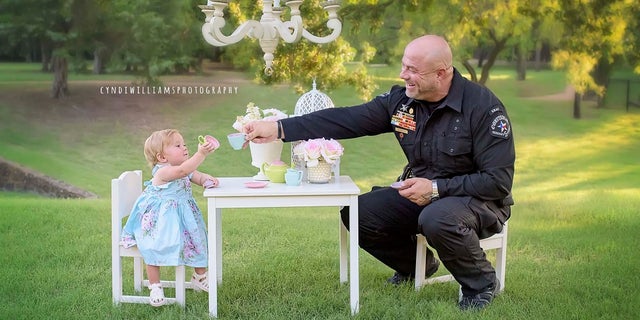 Photographer Cyndi Williams offered to take the newborn's photo for free after hearing about the deputy and couple's story in the news when she was just born. One year later, she photographed Diebold and Evelyn, who have become great friends, to illustrate the special bond they share.
"The tea party was definitely a bonding moment for her and Uncle Mark," Hall said. "She thoroughly enjoyed clinking her tea cup with him and she continued laughing with him after the photo shoot. It was fun to watch!"