Texas nurse who contracted Ebola to be transferred to NIH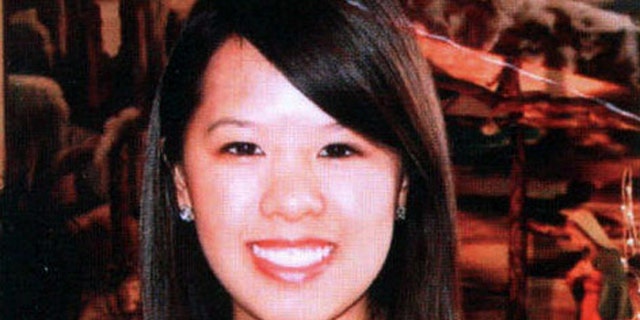 A Dallas nurse who contracted Ebola while caring for a Liberian national with the virus will be transferred to a Maryland facility Thursday.
Officials confirm Nina Pham, who cared for Thomas Eric Duncan before his death on October 8, will be treated at the National Institutes of Health's biocontainment facility in Bethesda, Maryland.
At Wednesday's House subcommittee hearing on the Ebola response in the U.S., Dr. Anthony Fauci, director of NIH's National Institute of Allergy & Infectious Diseases said that Pham is being moved because the NIH facility is state-of-the-art and that Pham's condition is stable and had not deteriorated.
The NIH facility has one of four biocontainment units in the United States.
"The nurse is being admitted to the Special Clinical Studies Unit of the NIH Clinical Center at the request of Texas Health Presbyterian Hospital. She will receive state-of-the-art care in this high-level containment facility, which is one of a small number of such facilities in the United States," NIH said in a statement.
"The NIH Clinical Center's Special Clinical Studies Unit is specifically designed to provide high-level isolation capabilities and is staffed by infectious diseases and critical care specialists. The unit staff is trained in strict infection control practices optimized to prevent spread of potentially transmissible agents such as Ebola. No additional details about the patient are being shared at this time," the statement said.
The 26-year-old was one of 77 hospital staff at Texas Health Presbyterian Hospital who cared for Duncan. A second nurse, Amber Vinson, who also tested positive for the virus, was transferred to Emory University Hospital in Atlanta Wednesday.
On Tuesday, the Dallas hospital released a statement on behalf of Pham.
"I'm doing well and want to thank everyone for their kind wishes and prayers. I am blessed by the support of family and friends and am blessed to be cared for by the best team of doctors and nurses in the world here at Texas Health Presbyterian Hospital Dallas," she said.
On Monday, members of the church that Pham's family attends held a special Mass for her in Fort Worth. Rev. Jim Khoi, of the Our Lady of Fatima Church, said Pham's mother told him the nurse had received a transfusion that could save her life.
"Her mom says that she got the blood from the gentleman, a very good guy. I don't know his name but he's very devoted and a very good guy from somewhere," Khoi said.
Jeremy Blume, a spokesman for the nonprofit medical mission group Samaritan's Purse, confirmed that the plasma donation came from Dr. Kent Brantly, the first American to return to the U.S. from Liberia to be treated for Ebola. Brantly received an experimental treatment and fought off the virus, and has donated blood for transfusions for three others, including Pham.
"He's a doctor. That's what he's there to do. That's his heart," Blume said.
Pham's dog, a King Charles Cavalier Spaniel, is also in isolation.
The Associated Press contributed to this report.