Texas mom loses legs, fingers after contracting rare infection from minor dog bite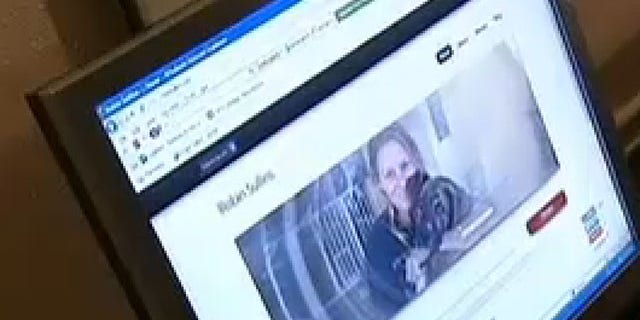 A Texas dog lover and mother of four lost her legs and almost all of her fingers after she suffered a rare infection from a dog bite on Christmas.
48-year-old Robin Sullins was left fighting for her life after doctors say she experienced a rare reaction to bacteria in dog saliva, My FoxAustin.com reports.
Sullins' family says on a web page set up to raise donations for her care that she was bitten on the finger and scratched on the leg while trying to break up a squabble between family dogs on Christmas.
Two days later she was taken to the emergency room with a fever, chills, and vomiting.
"By late Saturday night, early Sunday morning, she was pretty much on life support. We're talking respirator, dialysis, feeding tube, being kept alive," her mother Carole Wilson told MyFoxAustin.com.
Her family says doctors were at first baffled by her symptoms, as Sullins grew worse. Sullins' organs began failing and her hands and feet grew black and blue.
"They knew there was this unusual bacteria in her bloodstream. The lab had trouble identifying it. They sent it to the state. The state had identified it as capnocytophaga species," Dr. Kristin Mondy, an infectious disease specialist, told MyFoxAustin.com.
Capnocytophaga is a bacteria that is present in the saliva of about a third of cats and dogs, but doctors say it rarely sickens humans.
Doctors were forced to amputate both of Sullins' legs below the knee and nearly all of her fingers.
Her family says Sullins was out of work when she was bitten, and are asking for help to cover the medical bills for a woman "who loves dogs as much as she loves breathing."
"Mom, who reached her hand down to break up a fight because she understands dogs, their nature, loves them with tails wagging or teeth snarling," the website says. "Mom, who is always so independent, always wanting to take care of herself and see her children succeed, now needs all their energy and support just to live."
Click for more from MyFoxAustin.com.
Click for the family's donation website.