Teen's sock invention could save lives of Alzheimer's patients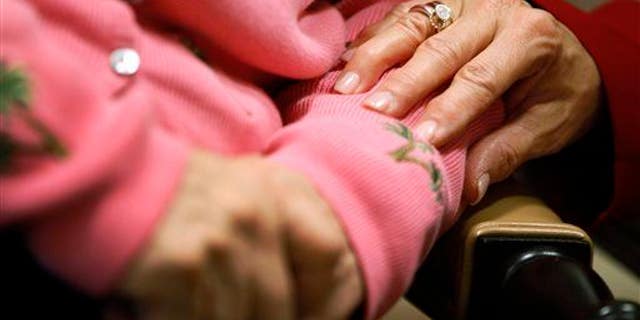 When Kenneth Shinozuka's grandfather, who has Alzheimer's, was found wandering on a freeway at night, it left a deep impression on the 15-year-old; now he has been recognized for an invention to make sure it never happens again.
The device is a pressure sensor that can be worn as a sock or attached to the foot of a patient. If that patient gets out of bed, his or her caretaker is alerted via smartphone, Scientific American reports.
Shinozuka has won the magazine's $50,000 Science in Action Award for the device via Google's Science Fair. "My grandfather is one of the 5.2 million Alzheimer's patients in the U.S., 65% of whom wander," the teen writes at the Science Fair's site.
His research shows the invention works: "A six-month trial on my grandfather validated my hypothesis: the systems detected 100% of the 437 known cases of his wandering and issued alerts within one second of his stepping out of bed." As for future plans, he's been testing the device on other patients, and he tells NBC News that he hopes it "will ultimately reach out to the tens of millions of wandering patients around the world and also relieve the burdens on their caregivers." The news comes after another teen developed a potentially life-saving system of her own—this one for kids in hot cars.
This article originally appeared on Newser: Teen's Invention May Save Alzheimer's Patients' Lives
More From Newser