Teen's first attempt at playing paintball ends in atypical injury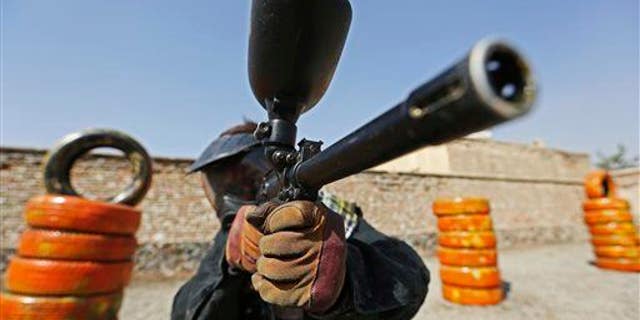 When an 18-year-old arrived at a London emergency room with severe abdominal pain, no appetite, and a fever, doctors recognized the symptoms of appendicitis and scheduled an emergency surgery.
They were in for a shock. Once the teen had been cut open, doctors at North Middlesex University Hospital were "very surprised to see blood coming from the liver," while his appendix seemed just fine, Dr. Joshua Luck tells Live Science. They were so surprised, in fact, that they thought they might have nicked a blood vessel. What the teen had failed to mention: Two days earlier he'd been hit in the abdomen by two paintballs during his first attempt at the sport, reports ABC News. Though the paintballs—which can travel up to 300 feet per second—didn't leave a bruise near his liver, it's not uncommon for "seemingly innocuous events to cause internal injuries," Luck says.
The August 2015 incident "represents the first report of paintball-related blunt traumatic injury to the liver," researchers explain in BMJ Case Reports. While eye injuries are from paintball are "well recognized," solid organ damage from paintballs has only been reported in three prior cases: one involving the kidney and two involving the penis/scrotum.
Doctors were able to stop the bleeding and confirmed weeks later that the teen's liver was functioning well. "Whether he'll try (paintball) again is yet to be decided," Luck says.
(This guy burst his bladder in an odd way.)
This article originally appeared on Newser: Teen Plays Paintball for First Time, Suffers Unheard Of Injury
More From Newser