Teenager with cystic fibrosis begs Chilean president to allow euthanasia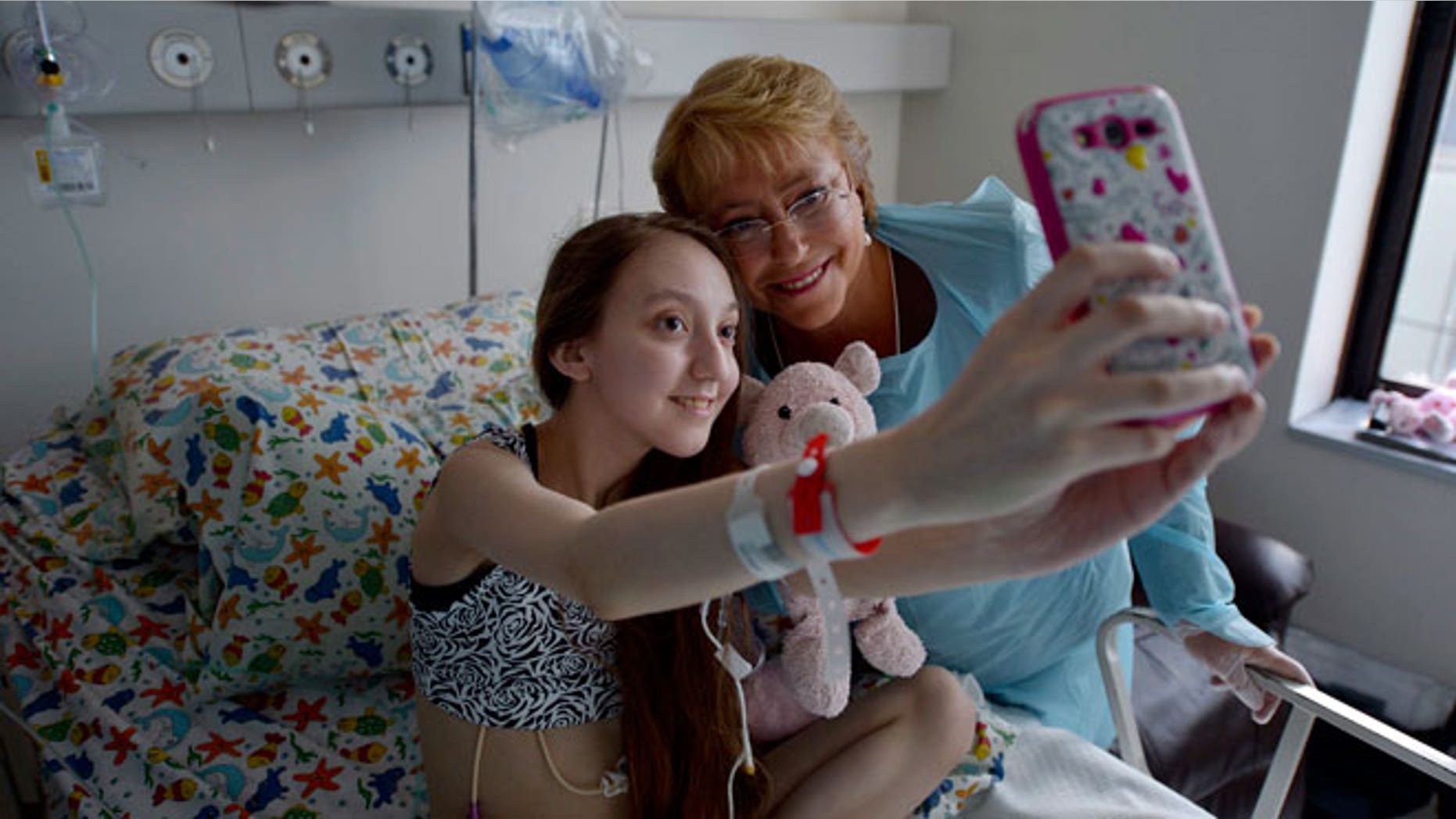 A 14-year-old Chilean girl battling cystic fibrosis got her president's attention after making a plea on YouTube to undergo euthanasia, news.com.au reported.
Valentina Maureira said in the viral video that she is tired of fighting the illness, which killed her brother when he was 6 and has negatively impacted her own life.
Cystic fibrosis is a genetic, life-threatening condition that causes recurrent cell infections, and severe damage to the lungs and digestive system, according to the Mayo Clinic. The disorder requires daily medical care, but most people who have it will live into adulthood— some into their 40s and 50s as a result of improved screening and treatment.
In her YouTube video, Maureira requested to speak with the Chilean president so she could receive a shot that would allow her to "sleep forever."
In the United States, Oregon allows terminally ill patients to undergo euthanasia, and four other states— Washington, Montana, Vermont and New Mexico— allow patients to seek aid in dying. Chile does not allow patients to undergo euthanasia.
Chilean President Michelle Bachelet visited with Maureira and her father for over an hour at a hospital in Santiago, the capital of Chile, according to news.com.au.
"It's impossible not to be overcome by emotion with the girl's request; it's impossible to grant her wish," presidential spokesman Alvaro Elizalde told the news website.
Fredy Maureira, the girl's father, "cried through the night" after he initially heard of her wish to die, but he said he supports her request.