Teen with Down syndrome becomes first ever to reach Mt. Everest base camp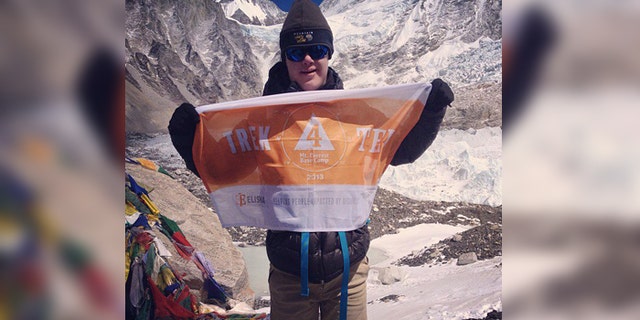 One teenager has made history by being the first child with Down syndrome to climb to Mt. Everest's base camp.
Eli Reimer, a 16-year-old from Bend, Ore., hiked 70 miles to Everest's South Base Camp in Nepal with a team of eight other people, including his father, Justin Reimer. The trek was meant to help promote the work of the Elisha Foundation, a non-profit organization that helps to raise money and support for those living with disabilities. Reimer and his wife, Tamara, co-founded the Elisha Foundation in 2005.
The Nepal base camp is one of two base camps on Mt. Everest – the other North Base Camp being located in China. The South Base Camp – to which Eli and his father hiked – lies at an altitude of more than 17,500 feet. The trip to these base camps is fairly rigorous, and many climbers remain at camp for a day or two to better acclimatize to the high altitude.
So far, Eli's trip has helped to raise more than $85,000 in donations to the Elisha Foundation. However, the non-profit hopes to go even further and raise $100,000 for the trip.
In an email to TIME magazine, Reimer said Eli is the first teen with Down syndrome they know of who made it to an Everest base camp. Reimer said a 35-year-old U.K. man was the only other person with Down syndrome to hike to a base camp.
To learn more about the Elisha Foundation or to donate to their cause, visit theelishafoundation.org.