Teammates rally around Texas teen recovering from fifth heart surgery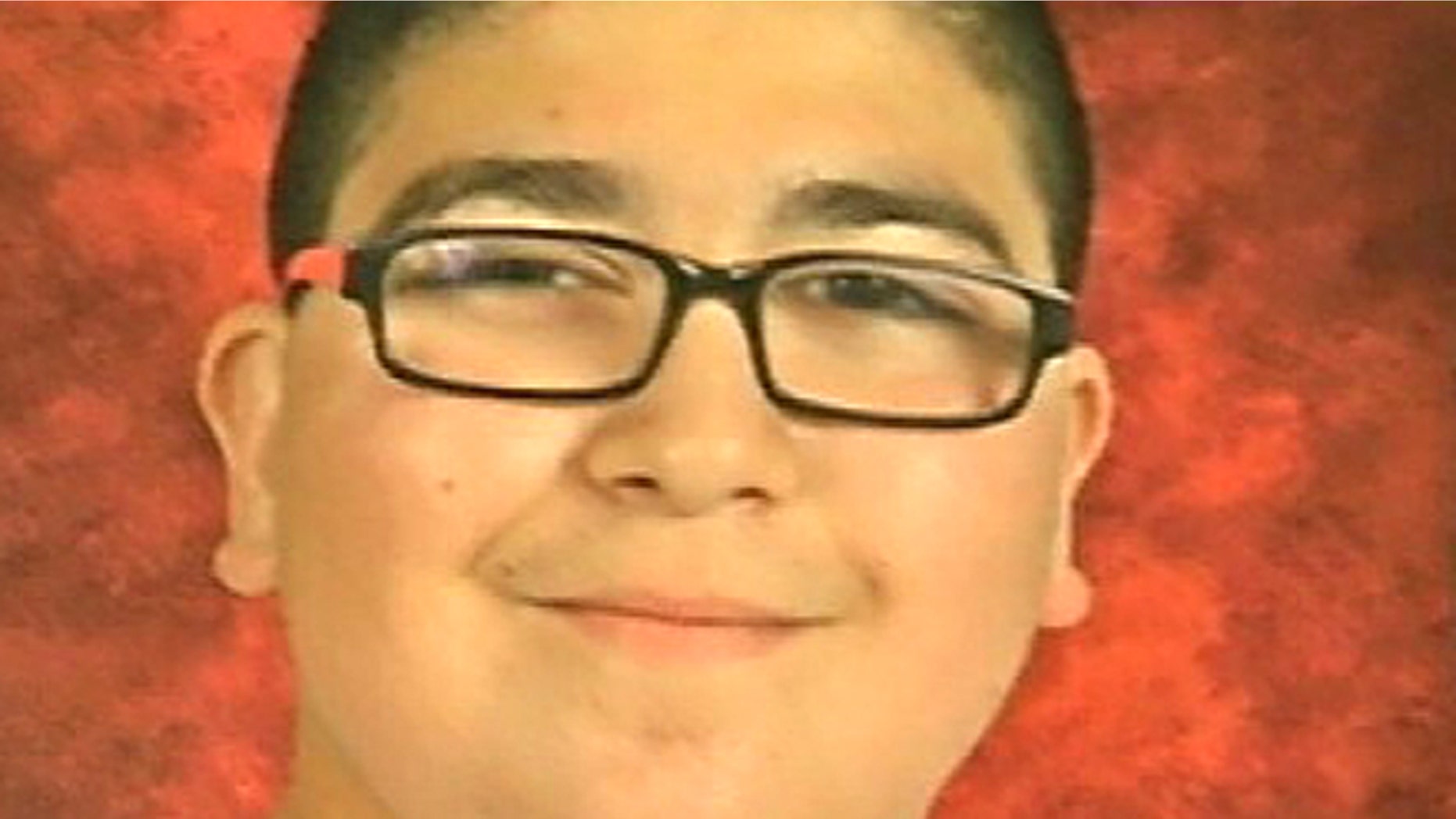 A Texas teen who underwent his fifth surgery to replace a heart valve was surprised by his teammates who organized a 150 person vigil outside of his window.
Friends, coaches and classmates stood outside 16-year-old Sammy Ramon-Hunter Jr.'s hospital window at Cook Children's Medical Center Wednesday night to show support, MyFoxDFW.com reported.
Ramon-Hunter first began having trouble with his heart when he was two months old. He has undergone five surgeries to correct the problem which prevents blood from getting to his lungs properly.
He's now the Haltom High School football team's manager, and his teammates signed helmets and poster boards for him.
The team has planned to wear orange and black Thursday in his honor, calling to King Sammy Day, MyFoxDFW.com reported.