Synthetic marijuana sickens 16 in San Diego, police say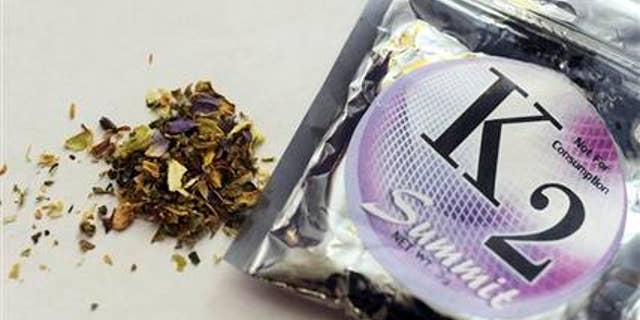 NEWYou can now listen to Fox News articles!
Authorities said a synthetic drug called spice sickened 16 people in downtown San Diego Saturday, a week after paramedics were called to treat eight others who had used the same drug.
More than 10 calls to the San Diego Fire-Rescue Department were made between 10 a.m. to 6:30 p.m. Saturday, fire spokesman Lee Swanson said, according to the San Diego Tribune.
Most of the patients were in their late teens to early 20s, the newspaper reported. Eleven patients had to be taken to the hospital, and three were listed in serious condition. Symptoms ranged from mild nausea and agitation to fast heartbeat and difficulty breathing. None were considered to be life-threatening.
Police are investigating to find out where the drug, a synthetic form of marijuana, originated, the newspaper reported. It is illegal in California.