Surgeons remove 80 teeth from boy's jaw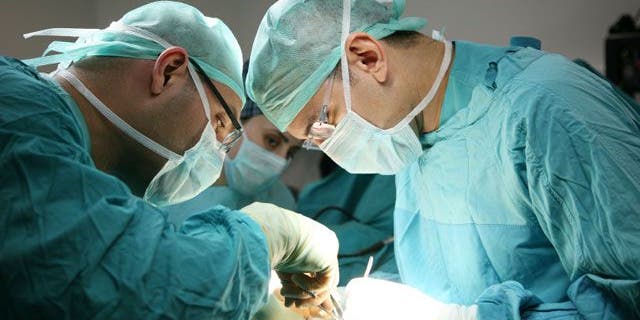 A team of surgeons in India removed 80 teeth from the upper jaw of a 7-year-old boy on Friday, TimesOfIndia.com reported.
The patient, who was not named, went to the doctor's office five days before the surgery. After investigating his condition, doctors diagnosed him with odontoma, a tumor originating from a tooth and containing dental tissue. The abscess measured about 2 by 1.4 inches and took nearly four hours to remove.
Doctors noted that the procedure was difficult because the condition causes the jaw to become weak, thus increasing the chance of fracture.
"Teeth-forming cells in such a large number are not found in kids of this age group," Dr. Ankit Khasgiwala, who helped perform the surgery at Maharaja Yeshwantrao Hospital in Indore, told The Times of India. "Had the patient visited us four years later, at least 200-odd teeth could have developed."
Live Science previously reported on a 17-year-old Indian boy whose complex odontoma prompted surgeons to remove 232 teeth from his mouth in July.
Odontomas are the most common type of odontogenic tumors, comprising about 22 percent of all of this kind of tumor diagnosed by dentists and oral surgeons, according to Live Science. A 2011 paper in the Journal of Dental Research, Dental Clinics, Dental Prospects, suggests that erupting odontoma is rare, and that the first case was reported only in 1980.
Click for more from The Times of India.