Surgeons perform near-total face transplant on patient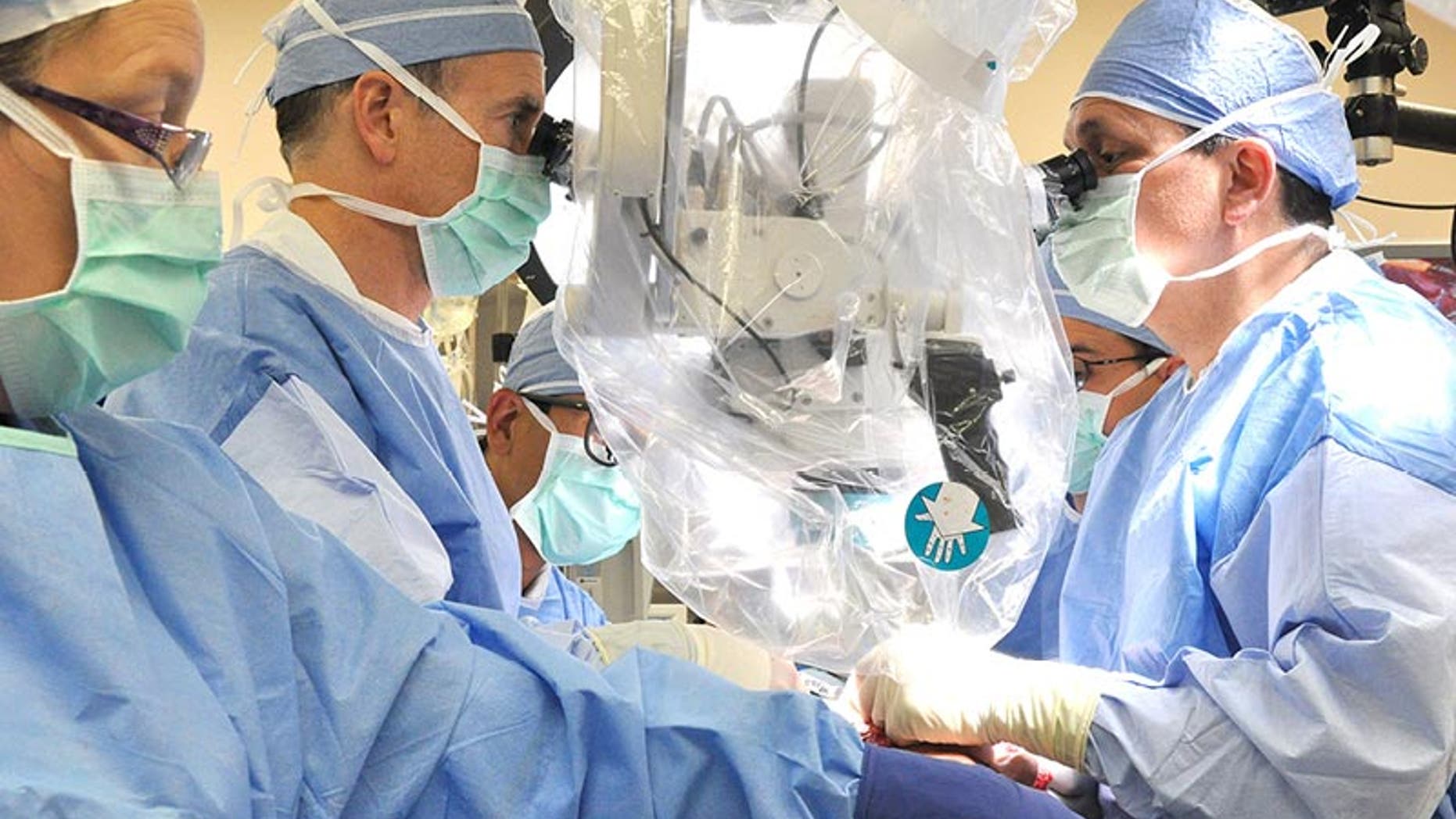 Doctors at the Cleveland Clinic performed a marathon surgery to complete the facility's second face transplant for a patient who suffered severe facial trauma in a car accident.
The surgery, which took 24.5 hours and was conducted in September, involved nine surgeons and multiple specialists. The facial transplant included two-thirds of the scalp, the forehead, upper and lower eyelids, eye sockets, nose, upper cheeks, upper jaw, upper teeth, facial nerves, salivary glands, facial muscles and skin, according to a news release.
"I am grateful beyond words to the donor and his family for their amazing gift," the anonymous patient, who was identified as a middle-aged man, said in the news release. "I would like to thank the Cleveland Clinic— all the surgeons and staff who helped me, so many talented hands helping me in so many ways."
Before the surgery, the patient had difficulty breathing and speaking, as well as limited eyesight. Doctors were able to restore his eyelids while preserving vision in his remaining eye— making this the first transplant procedure wherein the patient's eyesight was saved.
The patient is being monitored for any signs of tissue rejection, and he will take immunosuppressive drugs for the rest of his life. Doctors report the patient to be recovering well and breathing on his own. According to the news release, it will take about six months for the patient's new facial nerves to grow back, at which point he will regain movement in his face.
"This was a case of cooperative surgical innovation," Dr. Frank Papay, chairman of The Dermatology and Plastic Surgery Institute, said in the news release. "This is a team sport and the patient is the most important part of the team. There is nothing more rewarding than making a profound difference in a patient's life."
Cleveland Clinic is one of three U.S. institutions to have successfully conducted face transplants. Fewer than three dozen of the surgeries have been performed worldwide.