Surgeon admits to burning initials into patients' livers during operations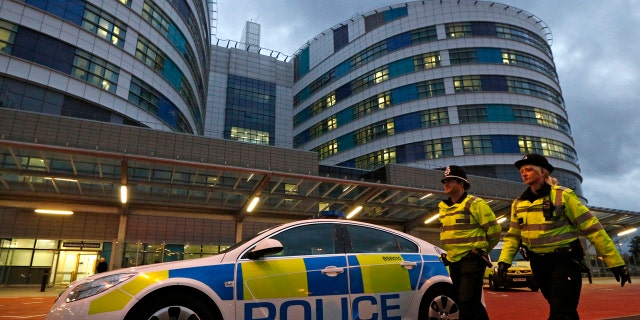 A British surgeon admitted to using a laser beam to carve his initials into two patient's livers during transplant operations.
The surgeon, Simon Bramhall, 53, pleaded guilty Wednesday to two counts of assault in Birmingham Crown Court, central England, after he left "SB" etched on the internal organs of a man and a woman during procedures in 2013.
Bramhall used an argon beam coagulator, which seals bleeding blood vessels with an electric beam, to make his mark.
According to The Telegraph of London, the beams are used not just for bleeding, but to beam to sketch out the area of an operation. Such brandings are usually not harmful and would normally disappear, but when the female patient's liver did not heal properly, the initials were reportedly found in a followup operation.
BABY'S HEART PLACED BACK INSIDE HER CHEST IN RARE SURGERIES
Prosecutor Tony Badenoch said the brandings were "an intentional application of unlawful force to a patient whilst anesthetized," and an abuse of Bramhall's position.
"It was an abuse of the trust placed in him by the patients."
Bramhall was a liver, spleen and pancreatic surgeon at Queen Elizabeth Hospital in Birmingham for 12 years, The Telegraph reported.
He resigned in 2014 after another doctor's discovery of what he'd done resulted in disciplinary proceedings. "Those assaults were wrong not just ethically, but also criminally. It was an abuse of the trust placed in him by the patients," Badenoch told the court.
After his suspension, Bramhall admitted to the BBC that he made "a mistake."
Bramhall is free on bail. He is to be sentenced Jan. 12 at Birmingham Crown Court. It was not immediately known what sentence he might face.
The Associated Press contributed to this report.