Summer swaps to save calories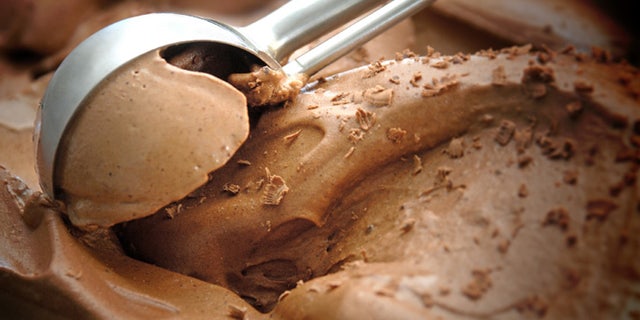 Seasonal eats
Summer is my favorite season, especially when it comes to foods like ice cream and burgers on the grill. I love to indulge, and I know one or two days of splurging isn't a big deal, but if I enjoy my favorite treats all summer long, I definitely won't maintain my weight. To make sure I don't overdo it and stay body beach-body ready with these healthy swaps.
Cool and creamy
Instead of: a banana split or ice cream sundae
Choose: banana "soft serve"
Swap high calorie and high fat ice cream for banana "soft serve," which is made with a frozen banana, so you'll get all of the cold, creamy deliciousness for a fraction of the calories and fat.
Chips and dip
Instead of: guacamole and chips
Choose: edamame guacamole and lentil chips
When it comes to guac and chips, it's tough to stop after just one bite. Try this version for a more satisfying snack. Edamame adds filling protein to the mix, and lentil chips fill you up with fiber, so you'll eat less and save calories at the end of all that snacking.
Frosty treat
Instead of: a frozen Pina Colada
Choose: slimmed-down Pina Colada
As you know, frozen cocktails are packed with sugar, so lighten up with this "skinny" version. It calls for coconut water and pineapple juice, so you'll get some added nutrients in your diet while not missing out on any delicious fun.
____________________________________________________
More from Health.com:
25 Ways to Cut 500 Calories a Day
25 Diet-Busting Foods You Should Never Eat
The Best and Worst Picnic Foods
____________________________________________________
Great grilling
Instead of: a cheeseburger on a bulky white bun
Choose: a turkey burger on a whole wheat Sandwich Thin
A greasy cheeseburger always weighs me down, so I opt for a healthier burger and bun. A turkey burger on a whole wheat Sandwich Thin slashes calories and fat, but I don't miss out on that great summer taste from the grill.
Finger food
Instead of: french fries
Choose: sweet potato wedges cooked in coconut oil
An easy way to trade up the healthy value of French fries is to swap them for sweet potato fries cooked in coconut oil. Sweet potatoes provide more nutrients and the coconut oil offers lots of heart-healthy fats.
A summer classic
Instead of: a hot dog
Choose: a chicken or turkey dog
Love hot dogs, but not their calorie count? Me too! So when I'm craving a hot dog, I choose a natural Applegate chicken or turkey dog. They have less saturated fat than a regular beef hot dog and taste even better in my opinion!
Crunchy and salty
Instead of: potato chips
Choose: kale chips
Greasy potato chips provide very little nutritional value and do major damage on your calaorie count for the day. Instead of mindless munching on those dangerous options, I make kale chips. They might sound strange but, trust me, they're delicious!
Wash it down
Instead of: soda
Choose: sparking water or sugar-free flavored waters
Soda has tons of empty calories, so instead drink sparkling water with a splash of fruit juice or a sugar-free flavored water, like Hint. You'll get all of the great taste for minimal (if any) calories!
Half and half
Instead of: mayo-drenched potato salad
Choose: potato salad made with Greek yogurt
I love potato salad in the summer, but I hate when it's swimming in mayo. To lighten up one of my favorite recipes, I replace half of the mayo with Greek yogurt for a more nutritious and satisfying side dish.