Suicide attempts increasing among American high school kids, study finds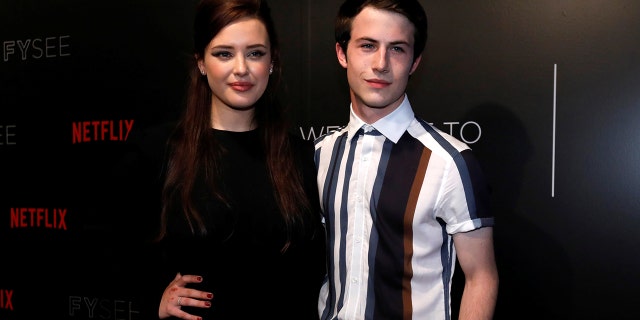 The number of teens hospitalized for suicide ideation or suicide attempts nearly doubled between 2008 and 2015, with the highest increase seen in adolescent girls, a study found.
The study, which was published in Pediatrics, also noted a spike in cases during the spring and fall seasons and a dip in the summer, coinciding with a typical school year.
Lead study author, Greg Plemmons, M.D., an associate professor of Clinical Pediatrics at Monroe Carrell Jr. Children's Hospital at Vanderbilt, said that the study is one of only a few to report higher rates of hospitalization for suicide during the academic school year. He pointed out that the opposite is true for adults, with suicide rates highest during the summer months.
"If you look at adult populations, actually the summertime is the highest rate for adults," Plemmons said, according to U.S. News. "So I think school plays a unique role compared to depression and suicide in adults, and we're certainly seeing more anxiety disorders, and more things that certainly rev up or seem triggered by school."
'IT DOES GET BETTER': ADVOCATES ADDRESS SUICIDE IN LGBT COMMUNITY
The findings were published just days ahead of Netflix's May 18 release of "13 Reasons Why" Season 2. The series, which focuses on a high school girl's suicide, set off a firestorm of controversy after it was released last year, with many experts claiming the show glamorized teen suicide rather than spread awareness.
Plemmons said the show presented a crossroads for many, but added that his study's data cannot be ignored, particularly as suicide is the third leading cause of death among adolescents in the United States.
"The number one thing to take home is that it's important to talk about this and important to ask about it," he said.
The study didn't link the cases to any particular cause, but Plemmons mentioned stress and strain of academics, as well as cyberbullying and social media as potential catalysts.
ILLINOIS TEENS BRING PROM TO GIRL BADLY BURNED IN BONEFIRE PIT EXPLOSION
"What I'm noticing is kids seem to be less resilient and to have more pressure," he said, according to The Wall Street Journal. "I think social media also fuels this Instagram life of everything is perfect and cool and you don't see the other side of life."
The study focused on children ages 5-17 years, and tallied 115,856 cases at emergency departments at 31 children's hospitals. More than half of the cases occurred in children ages 15-17, with children ages 12-14 accounting for 37 percent, and 12.8 percent of cases involving kids ages 5-11.
The researchers called for more studies of possible gender differences in youth mental health.