Study of rare disease progeria helps in search for clues on aging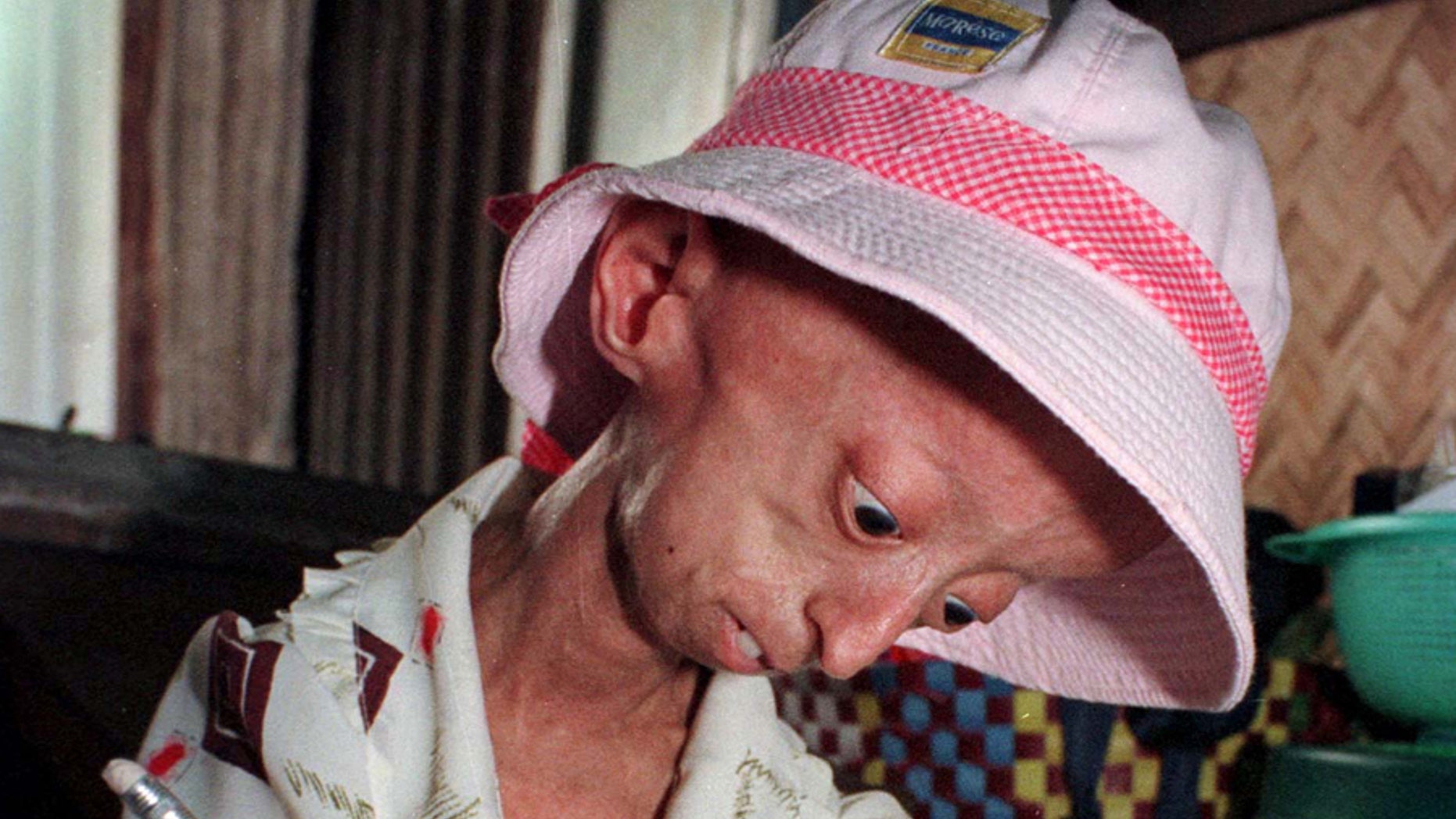 A drug first developed for cancer has shown promise as a treatment for progeria, a rare and fatal rapid-aging disease in children, and it may have implications in treating cardiovascular problems associated with normal aging.
[summary]
In a paper published Monday in Proceedings of the National Academy of Sciences, scientists reported results after a 2½-year trial of 28 children who took Merck & Co.'s lonafarnib. The drug appeared to slow, and in some cases reverse, damage caused by the disease, including arterial stiffness, which also is linked to heart problems in the normal aging population.
Although the number of participants in the study is small, the disease is so rare that the children represented 75 percent of the known cases of progeria in the world at the time they enrolled in the trial at Boston Children's Hospital in 2007. Since the trial began, more children with progeria have been identified, said Leslie Gordon, medical director of the Progeria Research Foundation.
Children with progeria, also known as Hutchinson-Gilford Progeria Syndrome, die of heart attacks or strokes at an average age of 13 because of the accumulation of a protein called progerin.
Researchers have long wondered whether progeria might offer clues into the normal aging process. Over the past few years, papers have been published demonstrating that progerin, a mutant form of the Lamin A protein, which is critical in organizing the genome inside the body's cells, accumulates in everyone as they age. The thinking is that a drug that mitigates cardiovascular problems in children with progeria might also affect cardiovascular problems more broadly.
"More data suggests that this mechanism at least in some cases may be related to things that happen in normal aging, and the study is of interest in that regard," said Brian Kennedy, president and chief executive of the Buck Institute for Research on Aging in Novato, Calif.
Nine children showed greater than a 50 percent increase in annual rate of weight gain, a statistically significant result, but six children lost weight, perhaps because of disease progression or side effects of the medicine. Children also showed improvement in hearing, skeletal rigidity or cardiovascular changes such as decreased arterial stiffness and improved vessel-wall density. But researchers can't predict or explain yet why someone benefits in one area but not another.
"The drug prevents the abnormal protein collecting in places where it seems to do the most damage, but it doesn't stop the abnormal protein from being made," said Mark Kieran, principal investigator in the trial and director of pediatric medical neuro-oncology at the Dana-Farber/Children's Hospital Cancer Center in Boston.
Kieran said another trial, involving a cocktail of lonafarnib and two additional drugs, is under way at Boston Children's Hospital to try to achieve even greater benefits and that a fourth drug is being tested in mice and may be tried in the children in another trial.
Gordon, of the Progeria Research Foundation, which raised $2 million to fund the lonafarnib trial, said the foundation plans to ask the Food and Drug Administration to approve the drug for use in progeria because of the results released Monday. Gordon is an author of the paper published Monday and the mother of a child with progeria.