Study Gauges Global Influenza Impact on Children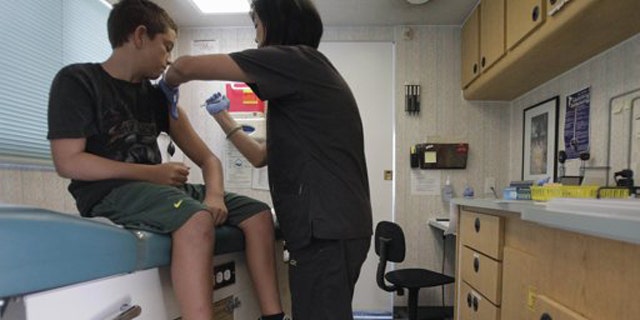 NEWYou can now listen to Fox News articles!
Tens of thousands of young children die around the world each year of influenza-related respiratory illness, most of them in developing countries, according to a newly released study.
The research, said by its authors to be the first to calculate such deaths, estimated there were 90 million cases of influenza and 20 million cases of influenza-associated acute lower respiratory tract infection in children under age 5 in 2008, the year it used to serve as a profile.
The study, published in the British journal Lancet, drew upon data on about 8 million children around the world and highlighted the difficult of tracking influenza cases in countries where children may not have access to healthcare.
It found that anywhere between 28,000 to 111,500 children under age 5 died of lower respiratory illness such as pneumonia and bronchiolitis connected to influenza in 2008. Of those deaths, 99 percent occurred in developing countries.
The wide range in death estimates is due to such factors as difficulty with record keeping in some developing countries, children who do not have access to hospital care and distinguishing respiratory illnesses that are specifically related to influenza, the authors said.
The research team was headed by Dr. Harish Nair of the University of Edinburgh and the Public Health Foundation of India. They noted that influenza is often regarded as a significant cause of death in the elderly but that it has a severe impact upon young children as well.
The study was funded by the World Health Organization and the Bill and Melinda Gates Foundation.
The intent of the study was to provide information for formulating public health policy, strategies for distributing flu vaccine and providing methods of treating flu-related illness, the study said.