Study finds men are less likely to catch a yawn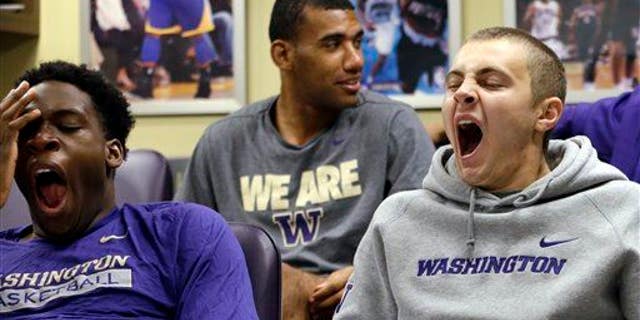 Contagious yawning has long been linked to empathy—we are more likely to yawn when someone we know yawns than when a stranger does. But now researchers in Pisa, Italy, have taken it a step further.
They spent five years "surreptitiously" tracking real-world yawns, as Science puts it (the researchers themselves call it "naturalistic observations on humans"). In the journal Royal Society Open Science, they write that from 2010 to 2015 they logged any time their subjects, who were unaware they were being tracked, yawned, along with "yawn responses within a 3 min time window." Among the 4,000-plus yawns they observed, women were more susceptible to contagious yawning (they did 55% of the time) than men (who did 40% of the time).
All told, the researchers counted 1,461 contagious yawns, which they found were far more likely to occur between people with close social bonds. But the gender discrepancy was a new find.
Not only do the researchers link "the higher empathic abilities of women compared with men" to a greater tendency to catch a yawn, they go so far as to suggest that covering a woman's face can disrupt her ability to exert influence in social settings.
"The fact that female influence in social dynamics also relies on face-to-face emotional exchange raises concerns on the negative repercussions of having women's facial expressions forcibly concealed," they write.
(Psychopaths are also less likely to catch yawns.)
This article originally appeared on Newser: Study: Men Are Less Likely to Catch a Yawn
More From Newser