Study determines how many best friends we have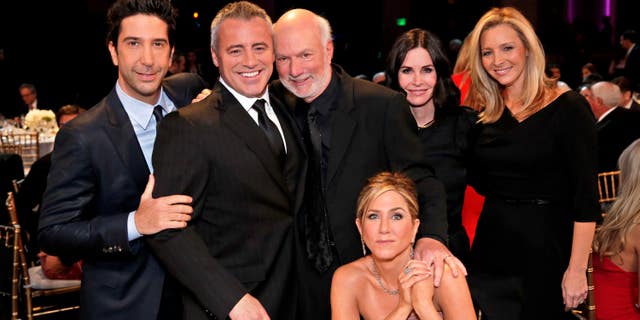 British anthropologist Robin Dunbar made a name for himself in the '90s when he hypothesized that there is a strong correlation among primates between brain size and social circles—and he most notably suggested that we humans can only really maintain close relationships with five people, reports MIT Technology Review.
He put 10 in the next closest layer, 35 beyond that, and 100 at the outer reaches, so that our total social sphere is 150. Researchers including Dunbar himself are now reporting in the open access journal arXiv that mobile phone records suggest the layers are pretty much on the money.
After analyzing cell phone calls made by 35 million people in 2007—intentionally chosen to predate widespread use of Facebook and smartphones—the team found people do seem to have, at least on average, four BFFs, 11 close friends, 30 acquaintances, and 129 "others" in their cohort.
"In this dataset we find strong evidence for the existence of a layered structure," they report. "The clustering yields results that match well with previous studies for the innermost and outermost layers, but for layers in between we observe large variability." Vice notes that Myspace allowed eight slots for best friends, while Harry Potter had just two, but the researchers didn't sort out the exact nature of each relationship, so it's possible that the four contacts the typical person calls the most includes, for instance, one's parents.
(Here's why Dunbar says those with thousands of Facebook friends aren't necessarily more social.)
This article originally appeared on Newser: Study Determines How Many Best Friends We Have
More From Newser