Student Assistance Counselors: Essential for Schools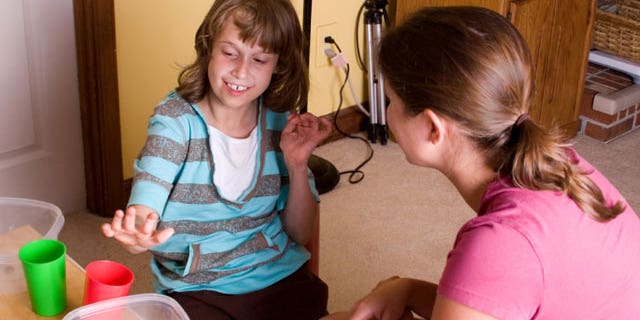 Children today face more academic, social, and emotional demands than ever before, and consequently, the role of school counselor has evolved as well.
Long gone are the days when the school counselor was simply in charge of organizing schedules and handing out brochures for colleges. The responsibilities and opportunities for counselors to work directly with students have grown, and some schools have begun to hire "school assistance counselors" in addition to guidance counselors to help meet the expanded demands.
Though not all states require school counselors on staff, many states do utilize this valuable position. Each state sets its own certification requirements, with most mandating a master's degree in counseling. In addition, candidates must complete internship hours which allow them to observe others and practice their skills while under supervision of a seasoned veteran.
Counselors work in terms of prevention as well as intervention. This job is student-centered and support comes in many forms. This counselor may lead social skills groups to foster better communication and play skills among peers, help set the climate of the school with school-wide activities and initiatives, or offer direct one-on-one counseling, as needed.
One of the more challenging tasks of the student assistance counselor is leading anti-drug campaigns and supporting students who are at risk or may already be using illegal substances. They must work closely with school administrators, local law enforcement, and parents to ensure school policies and local laws are upheld while making sure students get the help they need.
With the rise in cases of bullying both in and out of school and the implementation of new anti-bullying laws, the student assistance counselor is often an instrumental member of the team handling such cases.
Their role runs from day-to-day facilitation of conflict resolution to the more extreme- leading a crisis intervention team in the wake of a student suicide.
Though the Student Assistance Counselor may not be a well-known position it is an essential one. This team member sees the big picture of creating a sense of community on campus while managing the minute details that make that vision come together. The Student Assistance Counselor's door is always open, though you'll more likely find this person in the halls and in the classrooms, working directly with students and staff to foster a positive school climate.

Jennifer Cerbasi teaches at a public school for children on the autism spectrum in New Jersey. As a coordinator of Applied Behavioral Analysis programs in the home, she works with parents to create and implement behavioral plans for their children in an environment that fosters both academic and social growth. In addition to her work both in the classroom and at home, she is also a member of the National Association of Special Education Teachers and the Association for Supervision and Curriculum Development.