Strangers send cards after autistic boy is stood up at birthday party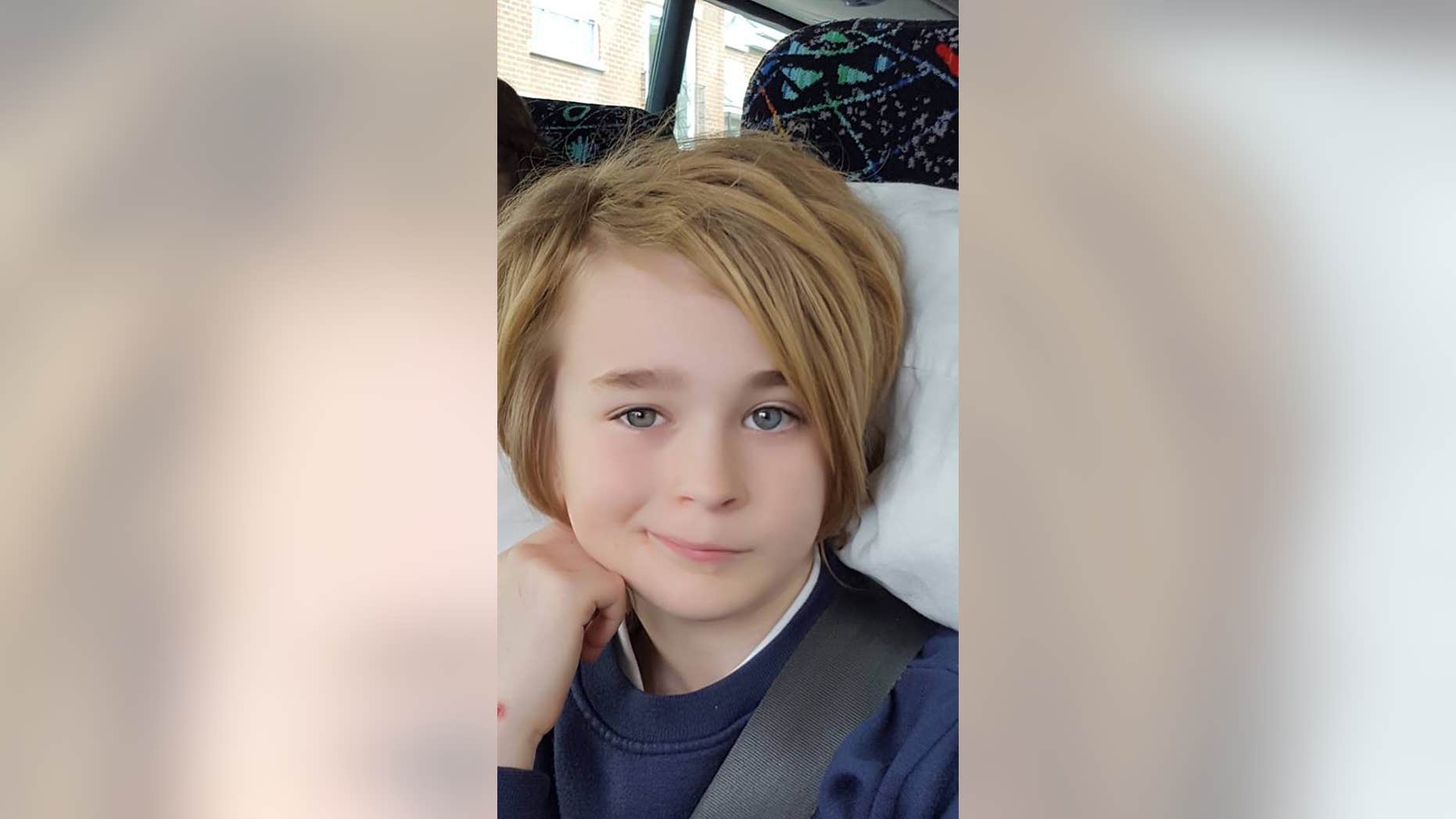 A mother's plea for cards to celebrate her autistic son's upcoming birthday after nobody showed up to last year's party has gone viral. Lisa Jackson, who created the Ben's 11th Birthday Bonanza #BensBirthdayEver Facebook group, shared her son's heartbreak in July 9 post.
"This is Ben, my son, he is 10 and has high functioning autism," Jackson wrote in the original post, which was later shared in the special Facebook group. "He has a heart of gold and just wants to be friends with people but his autism makes it extremely difficult for him to achieve this."
JUDGE OFFICIATES DAUGHTER'S WEDDING DAYS BEFORE CANCER DEATH
She shared that her son, who lives in the U.K., is often the target of bullying and is left out of other children's parties and playdates.
"On a previous birthday I hosted a birthday party for him, inviting around 25 children," Jackson wrote. "He was so excited and really looking forward to it. Only two parents replied to the invitations I sent out but the party was arranged and paid for and Ben was so excited about it so there was no way I could cancel it, I wrongly presumed that a few more would just turn up on the day but at least two were coming which was better than one at all."
Jackson said that Ben was eagerly waiting for his classmates to show up as the 2 p.m. start time came and went without anyone arriving.
"Ben sat there saying repeating over and over they will come in a minute won't they mum. He still thought they would show up to help celebrate his special day. By 2.30pm he was getting more and more anxious and visibly upset, he kept asking me where everybody was."
STUDENT CREATES 3-D PRINTED ARM FOR PROFESSOR'S SON
Jackson said Ben has never gotten over the trauma of last year's party, but that her wish is for people to send enough cards in time for his July 15 birthday to undo the damage.
After sharing her post on Facebook, Jackson and Ben have received thousands of messages from well-wishers all over the world. One supporter raised money to send Ben a new iPad, while others shared pictures of cards they were dropping in the mail.
Jackson's initial post has received more than 5,500 reactions and over 18,000 shares.