Stoned? Alcohol dramatically increases your high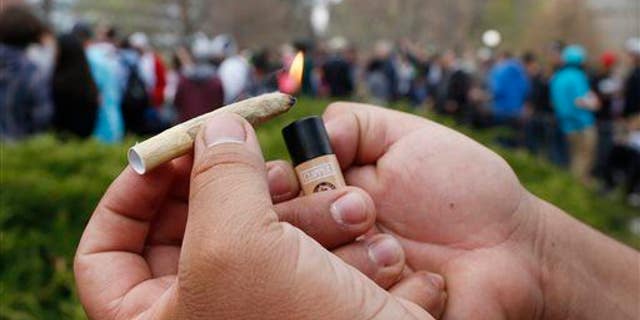 Marijuana and alcohol are one of the most common drug combinations implicated in car accidents, so researchers at the National Institute on Drug Abuse recently set out to better understand how the two interact.
Reporting this week in the journal Clinical Chemistry, they found that alcohol dramatically increases TCH levels in the blood—at high and low dosages. "The significantly higher blood THC ... with alcohol possibly explain increased performance impairment observed from cannabis-alcohol combinations," the lead study author said in an American Association of Clinical Chemistry statement.
"Our results will help facilitate forensic interpretation and inform the debate on drugged driving legislation." Previous research indicated that combining cannabis and alcohol increases the risk of a car accident more than either substance by itself.
In a Department of Transportation study analyzing 1,882 motor vehicle deaths, the difference was stark: cannabis increased one's risk of an accident by 0.7, alcohol by 7.4, and the two taken together by 8.4.
In the new study, researchers gave 19 adults either placebo or low-dose alcohol (where breath-alcohol concentration peaked at 0.065%) 10 minutes before they inhaled 500mg of either placebo, low-dose (2.9% THC), or high-dose (6.7% THC) vaporized cannabis.
Without alcohol, the median maximum blood concentrations were 32.7 and 42.2 µg/L THC, respectively, and 2.8 and 5.0 µg/L 11-OH-THC; booze increased those numbers to 35.3 and 67.5 µg/L THC and 3.7 and 6.0 µg/L 11-OH-THC.
(Earlier research showed alcohol is far more likely to cause a crash than pot.)
This article originally appeared on Newser: Stoned? Booze Dramatically Increases Your High
More From Newser