Special needs children use souped-up power wheels for mobility assistance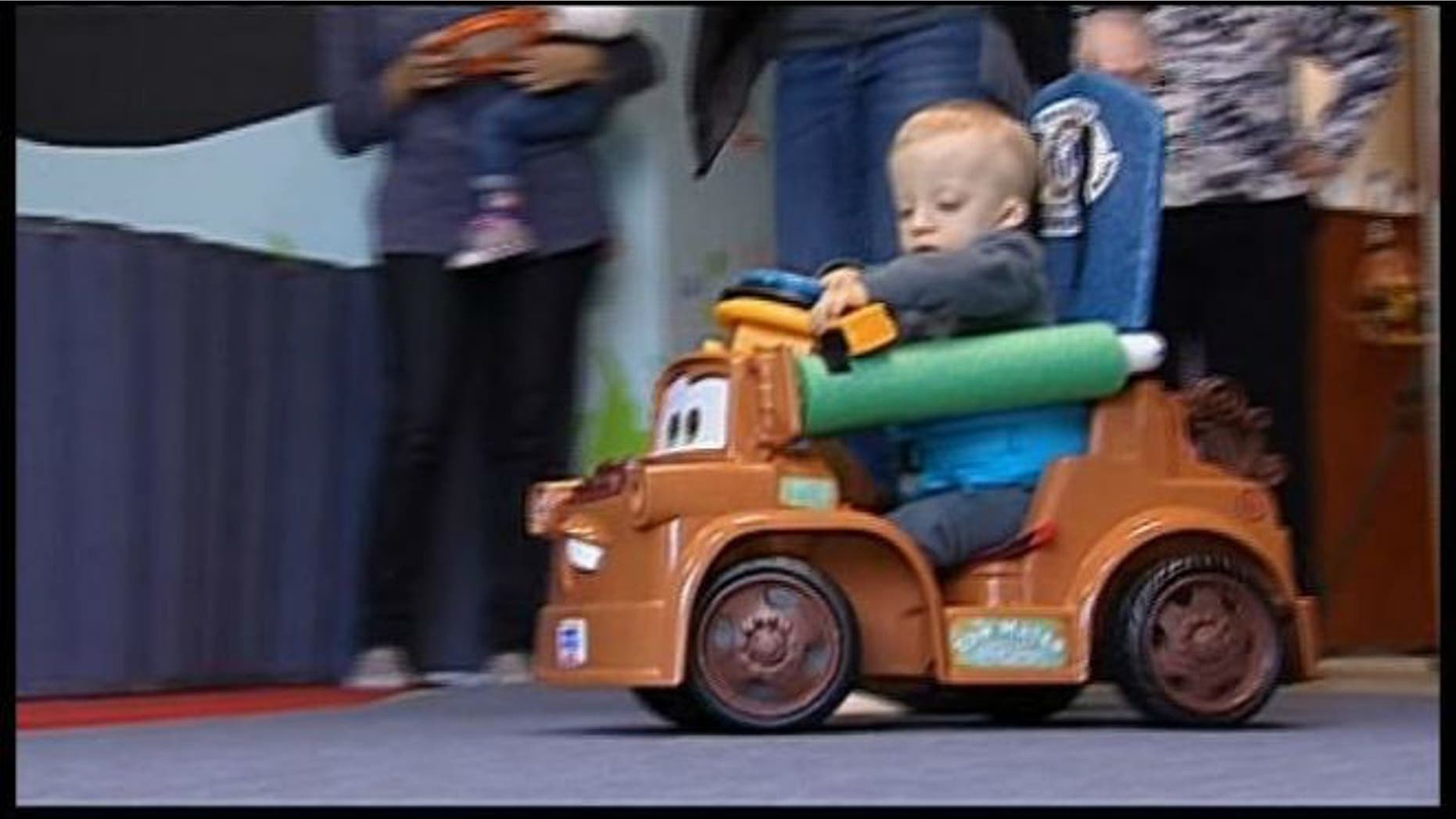 A new program for children with that swaps wheelchairs with souped-up power wheels disabilities is picking up speed in the Chicago area.
Using specially adapted power wheel cars can help children with mobility needs play independently of their parents and learn how to socialize, MyFoxChicago.com reported.
"It gets them up and able to experience the world with their peers instead of being slowed down by whatever their physical restrictions are," Haviva Siegel, a pediatric physical therapist, told MyFoxChicago.com.
The cars, which move when the steering wheel is pushed, are adapted with inexpensive materials like PVC pipe, pool floaties, push harnesses and wiring. The update costs $250, compared to motorized wheelchairs, which can cost thousands.
Mom Brooke Schedler said the idea may have motivated her son Harrison to get moving. Now, for the first time, Harrison can play outside and move at the same speed as his older brother.
"I don't know if it had to do with the car or not but he's really started crawling and moving around a lot more at home," Schedler told MyFoxChicago.com.