South Korea suspends some US beef imports over feed additive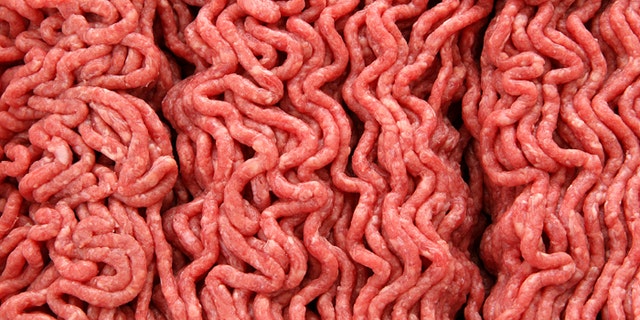 South Korea has suspended some U.S. beef imports after detecting the cattle feed additive zilpaterol in meat supplied by a unit of JBS USA, raising concerns over how the controversial animal growth enhancer has entered the global supply chain.
There is a ban in much of Asia and Europe on feed additives such as zilpaterol due to concerns about the side effects of these drugs, which are used to add muscle weight to animals.
Feed additives have been under the spotlight since a video appeared in the United States in August, showing animals struggling to walk and with other signs of distress after taking a growth drug.
South Korea's food ministry said it had halted imports from a work site at Swift Beef Co, a unit of food processing firm JBS USA Holdings Inc, and asked the United States to investigate the cause of the contamination which was found in 22 tonnes of meat.
The ministry said it had strengthened scrutiny of U.S. beef since Taiwan had also detected zilpaterol in U.S. beef last month.
Taiwan's Food and Drug Administration said it had asked the importer of the contaminated cargo to destroy or send back the meat.
"As of now, we don't clearly know when we will complete examining U.S. beef from Swift Beef Co. We plan to inspect all of the meat from the company," said Ahn Man-ho, vice spokesman for the food ministry in Seoul.
"If we find further zilpaterol in U.S. beef or in any other meat, we will take a similar action."
A JBS spokesman and the U.S. Department of Agriculture could not immediately be reached for comment.
South Korea imported 75,426 tonnes of U.S. beef from January to September, with 4,697 tonnes coming from Swift Beef.
U.S. meat producers curb Zilmax use
Zilpaterol is a beta-agonist, a kind of feed additive that can add as much as 30 pounds of saleable meat to an animal in the weeks before slaughter.
Originally developed as asthma drugs for humans, beta-antagonists - in a decade of use - have helped bolster the ability to produce more beef with fewer cattle in the United States.
Ever since the video of distressed cattle appeared, the Chicago Mercantile Exchange has said it will no longer accept delivery of cattle fed Zilmax to conform with exchange guidelines for deliveries against CME live cattle futures.
Merck & Co, which makes Zilmax, suspended sales of the drug while it carried out an audit of how it was being used, from the feedyard to the packing plant. Merck said it remained confident in the safety of the product, which had sales of $159 million last year in the United States and Canada.
Concerns in China
U.S. meat producers will have to shun additives to stimulate growth if they want a bigger stake in the fast-expanding market in Asia, industry officials say.
"China will not change its stance on lean-meat drugs," said Kong Pingtao, deputy secretary general of the Chinese Association of Animal Science and Veterinary Medicine in Beijing.
"Exporters have to change their practices to follow the Chinese standard as the government treats people's health as first priority."
China, which has witnessed a 10-fold jump in beef imports this year, already has a ban on U.S. beef imports because of mad cow disease.
Despite China's ban on a series of feed additives, including ractopamine and clenbuterol, the unauthorized use of the drugs continues to surface.
Last month, the Shenzhen Municipal Food Safety authority said a steak restaurant in the city was fined nearly $200,000 after authorities found beef containing clenbuterol.
In 2011, Shuanghui, the country's largest meat-processing company, was found to be purchasing pigs that had been fed clenbuterol, prompting a national outcry against what is known in China as "lean meat powder."
A preference in China for eating many parts of animals, including organs, is another reason why the country wants to ensure meat free of beta-agonists. There are concerns that residues of these drugs remain in organs even after animals have been slaughtered.
The withdrawal of Zilmax in the United States was also likely to make it more difficult for Merck to convince livestock farmers in Australia, the world's No. 3 beef exporter, to use the product.
Merck was trying to make inroads in Australia by seeking approval for Zilmax before the images of distressed cattle appeared in the United States.
"China is the third biggest market for Australian beef so it is absolutely essential that we understand the full ramifications of going down the path of using beta-agonists," said Dougal Gordon, chief executive officer of the Australian Lot Feeders' Association.