Sorority sister dies 3 weeks after getting hit in head by soccer ball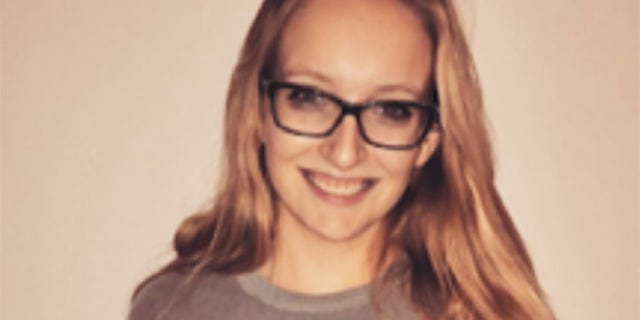 A University of Alabama freshman will be remembered during a prayer vigil on Wednesday, days after she died from complications stemming from a soccer injury that left her in a coma for three weeks. Allie Brodie, a freshman member of Christian sorority Alpha Delta Chi, was hit in the head by a soccer ball during an Oct. 7 game with friends, AL.com reported.
Brodie reportedly suffered a series of progressively worsening symptoms that resulted in an emergency surgery for bleeding in her brain, and a diagnosis of brain arteriovenous malformation, a condition with which she had been born with but ultimately triggered bleeding in her brain stem. According to a GoFundMe page set up on Brodie's behalf, she was placed into a coma at University of Alabama Medical Center following a second surgery, and never recovered.
INDIANA MOM WHOSE OVERDOSE PHOTO WENT VIRAL ANNOUNCES SHE'S ONE YEAR SOBER
"Allie passed away yesterday afternoon (October 28), but she will be in our hearts forever," an updated post, which had been copied from her mother's Facebook page, said. "She never came out of the coma, and couldn't battle the complications from pneumonia. Heaven has gained a beautiful guardian angel, and we continue to seek peace in God's plan for our sweet girl."
Friends around campus and her sorority sisters had taken to social media to help raise money for her medical costs using the hashtag "#AllieStrong."
"She's a super sweet, loving girl and she's very passionate about everything she does," Annie Watkins, a sorority sister, told WBRC.com.
Brodie, of Danville, California, leaves behind a twin sister Nichole, another sister, Caroline, and her mom, Cindy.