Some Malaysians' rejection of vaccines fans fears of disease surge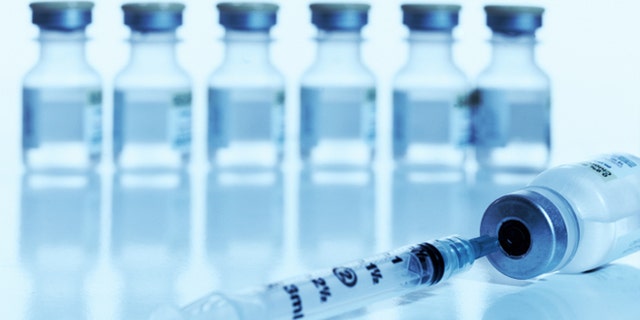 NEWYou can now listen to Fox News articles!
KUALA LUMPUR – More children are falling victim to contagious diseases in Muslim-majority Malaysia, worrying health authorities as parents reject immunisation programmes for fear the vaccines used infringe strict religious rules.
The deaths of five children in June from diphtheria, a disease that can be prevented by vaccines, provoked an outcry among doctors and spurred calls for an edict by religious authorities to compel Muslim families to immunise children.
"Our concern is, if it's left uncontrolled, in the long-term we might see a significant effect on the nation as a whole," Health Minister S. Subramaniam told Reuters in an interview.
Although Muslim religious authorities have waived the stringent halal requirement if suitable vaccines are not available, concerns have redoubled recently that some may contain substances such as pig DNA, forbidden by Islam.
Paediatrician Musa Mohamad Nordin said there was a lot of misinformation in Malaysia's Muslim community, mostly ethnic Malays who form 61 percent of a population of about 30 million that includes substantial ethnic Chinese and Indian minorities.
"I'm upset, and also saddened, that some religious teachers are spreading rumours that vaccines contain a composition that is not permissible by Islamic jurisprudence," added Musa, a member of Malaysia's Federation of Islamic Medical Associations.
Only a few families have rejected vaccinations, but the number has more than doubled in the past three years to reach 1,541 in 2015, Subramaniam said, which is reflected in a rise in vaccine-preventable diseases, from diphtheria to measles.
As with anti-vaccination movements elsewhere, many Malaysians who refuse vaccinations worry about potential side effects or efficacy, Subramaniam said. It is not clear what provoked the suspicions over pig DNA.
But three-quarters of the parents who rejected immunisation last year in the northern state of Kedah, which has the highest rates of vaccine refusal in Malaysia, cited doubts over their halal status, a survey showed.
Malaysia's highest Islamic body, the National Fatwa Council, has ruled vaccination permissible under Islamic law, even allowing vaccines with non-halal components, in the absence of halal alternatives.
The council has not yet decided on an edict of mandatory vaccinations for Muslims, Federal Territory Mufti Zulkifli Mohamad Al-Bakri said in an interview.
"On the whole, we find that vaccines have been very beneficial to society," Zulkifli added.
'PARENTS' RIGHTS'
Last Sunday, parents at a vaccination forum on the outskirts of Kuala Lumpur, the capital, recounted the side effects their children suffered.
Parents should have the right to refuse vaccination, said alternative medicine practitioner Arif Faizal, 36.
"There is no law compelling mandatory vaccines, and even on the global level, very few countries support such a move," he told Reuters.
Others felt vaccinations were essential, however.
"As Muslim parents, we have a responsibility to protect our children," said Wan Normaniza Wan Hasan, a teacher and mother of six.