Some California schools ban popular snack, Flamin' Hot Cheetos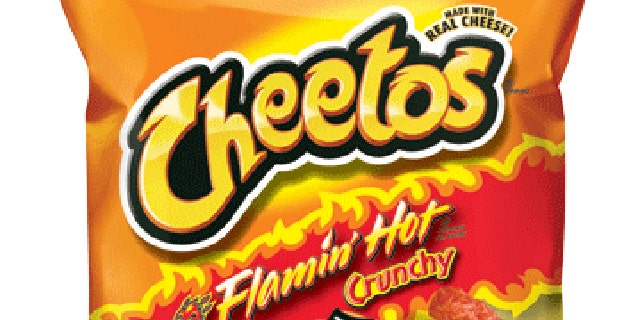 Several Pasadena, Calif., schools have banned the popular snack, Flamin' Hot Cheetos, from the schools, KTLA reported.
School officials said the snack doesn't have enough nutritional value – each bag has about 26 grams of fat and one-fourth the daily recommended sodium intake.
Older students at Pasadena Unified School District have already been depleted of their choices of candy and junk food.
Andrew Jackson Elementary School in Pasadena, said any student who brings the snack to school will have the item confiscated.
Frito-Lay, the manufacturer of Flamin' Hot Cheetos said "it's committed to responsible and ethical marketing practice, which includes not marketing our products to chidren under ages 12 and under."