Soldier diagnosed with brain cancer delivers healthy baby after surgery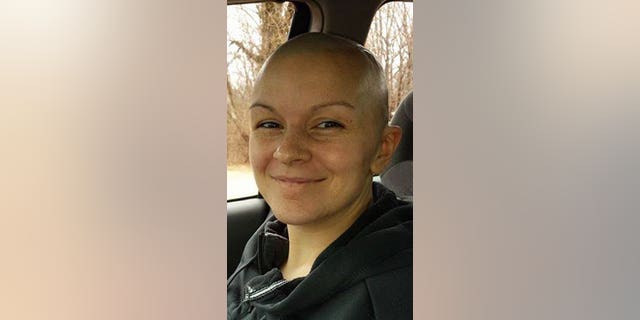 An Illinois National Guard soldier diagnosed with an aggressive form of brain cancer has delivered a healthy baby girl after undergoing potentially life-saving surgery, Fox 2 Now reported.
Washington University physicians at Siteman Cancer Center diagnosed Elizabeth Marek with gliobastoma (GBM) stage 4 in April 2013. At the time, Marek was 24 weeks pregnant with her second child— but, to eradicate the cancer, underwent surgery while carrying her baby.
Her daughter was born eight weeks premature but healthy, the news station reported.
After surgery, Marek received chemotherapy and radiation treatments. Today, she wears a device on her head that fights cancer cells for at least 18 hours a day. The medical apparatus, designed by Novocure, may be saving her life: According to fox2now.com, Doctors say Marek currently has no signs of cancer.
According to the Centers for Disease Control and Prevention, GBM is the most common type of brain tumor, and 90 percent of adult GBM patients die within 24 months after diagnosis. There is no cure for GBM.
Marek's family and friends have set up a Go Fund Me account to raise money for medical and everyday bills, as she cannot work while undergoing treatment.
Click to learn more about Elizabeth Marek's story on her Go Fund Me page.