Slightly early birth tied to lower adult achievement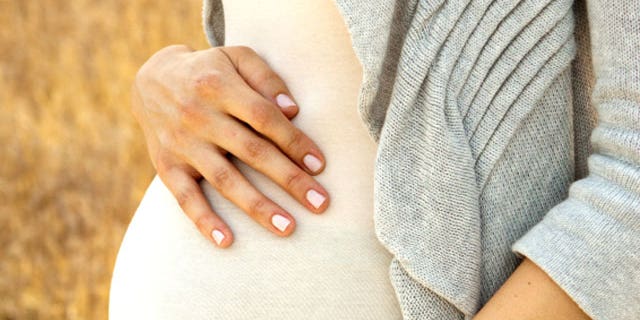 NEWYou can now listen to Fox News articles!
Being born just a couple of weeks early may influence a child's long-term education and job prospects, hints a new study from Finland.
Researchers found that infants born "late preterm" - between 34 and 36 weeks - were more likely to be manual workers and earned less money as adults than their peers who were born on time.
Past studies have suggested children born slightly early have more behavioral and emotional problems and don't do as well academically, Katri Räikkönen from the University of Helsinki and her colleagues noted.
"It could be part of a whole lifelong process," Nancy Reichman, who has studied premature babies' development at Rutgers University-Robert Wood Johnson Medical School in New Brunswick, New Jersey, said.
The new study, she said, is "consistent with the story that late preterm birth results in infants having health disadvantages at birth that translate to school age that possibly translate to later health and socioeconomic status."
However, researchers can't be sure being born early is directly responsible for those long-term outcomes, said Reichman, who wasn't involved in the new research.
It's possible that other factors affecting the child's health and development also account for early birth. For instance, parents who are less well-off may be more likely to have a child born early, she said.
For their study, Räikkönen and her colleagues used a nationwide database of occupations, incomes and educational records to track 9,000 people born at one of two Helsinki hospitals in the 1930s and 1940s.
About 500 of them were born slightly premature. The rest were born on time, at 37 to 41 weeks.
The researchers followed those people until they were in their 50s and 60s, accounting for gender and the family's socioeconomic status while the child was growing up.
They found that kids who were born slightly early were 65 percent more likely to grow up to be manual workers, rather than clerical workers, than those born on time.
Likewise, they were 31 percent more likely to only have a basic or secondary school education and 33 percent more likely to be in the lowest income bracket in middle-age.
Children born early also ended up more often in a lower-status occupation than their fathers, known as being "downwardly mobile," the researchers reported in Pediatrics.
Because the brain continues to develop throughout pregnancy, Räikkönen's team said kids who miss out on a couple of weeks in the womb may be at a disadvantage in school and later in life. The researchers did not respond to requests for comment before press time.
In another study published Monday in JAMA Pediatrics, researchers led by Dr. Shaon Sengupta of the Children's Hospital of Philadelphia found babies born at 37 to 38 weeks needed more intensive care just after birth than those born at 39 to 41 weeks.
Much of the concern for premature babies is around those born very early, such as at 24 to 30 weeks, Dr. Henry Lee, of the Division of Neonatal & Developmental Medicine at Stanford University and Lucile Packard Children's Hospital in California, said.
That's because those babies are at high risk of complications, including death, as soon as they're born.
"For those who are what we consider late preterm, like 34 to 36 weeks, there traditionally has been a little less concern because many times those babies seem to do well," Lee, who didn't participate in the new research, said.
However, he said, "What we're learning more and more these days is these late preterm (babies) are also going to be at higher risk for not only initial medical complications but potential long-term difficulties and challenges."
Both parents and pediatricians can watch those children extra closely as they grow up, Lee said, to make sure kids start getting extra help early on if they fall behind.
However, he added, many children born a couple of weeks early won't have any long-term problems.