Single dose of magic mushroom ingredient did months of good for cancer patients, study finds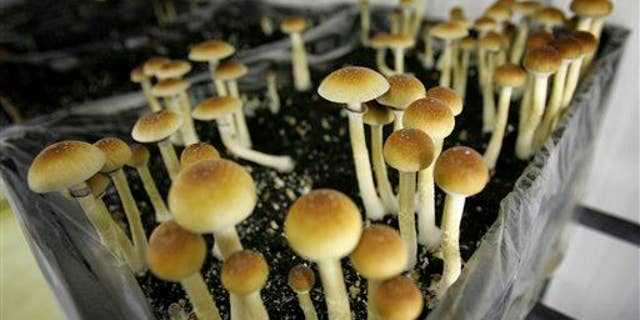 People who receive life-threatening cancer diagnoses and find themselves battling depression and anxiety might consider munching on magic mushrooms, and that's not coming from a snake oil salesman.
Scientists at the Johns Hopkins University School of Medicine announced last week at the annual meeting of the American College of Neuropsychopharmacology that a single dose of the hallucinogenic ingredient, called psilocybin, appears to have a protective effect that lasts for an astonishing six months, per a press release.
Found in some 200 mushroom species, psilocybin can give users hallucinations, nausea, and a distorted sense of time, reports the International Business Times. To study its effects on cancer patients, Roland Griffiths and colleagues compared low and moderately high doses of psilocybin in 51 patients.
On the day the drug was administered, those with the higher dosage exhibited "substantially greater effects, including perceptual changes [and] mystical-type subjective experiences," the researchers write.
When the patients were checked five weeks and six months later, the higher-dose group continued to experience reduced mental health problems compared to the low-dose group.
Further, the researchers write "a higher percentage [of the higher-dose group] reported the experience to be among the 5 most personally meaningful of their lives (54 vs. 16 percent)." The findings piggyback on a 2011 study showing similar effects on 12 cancer patients.
(Magic mushrooms were last year found growing in this famous person's gardens.)
This article originally appeared on Newser: Single Dose of Magic Mushroom Ingredient Did Months of Good
More From Newser