Simple ways to stay healthy on vacation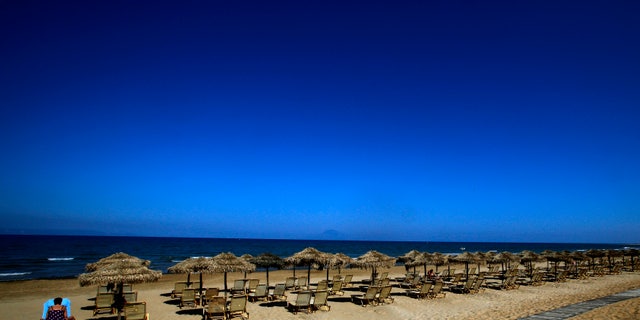 While a vacation is the perfect time to unwind and rejuvenate, abandoning your healthy lifestyle can put you at risk for a weakened immune system and a higher chance of getting sick. Get the most out of your trip by finding the right balance between splurging and staying healthy with these simple tips to keep you on track.
Remember to pack your vitamins and any supplements or medications you take regularly. Abruptly stopping your supplement routine can throw your body for a loop. Consider adding a probiotic to your vitamin routine to keep your digestion in working order during your travels. Instead of carrying all your vitamin bottles, save space and time by dividing them into small baggies before your trip.

Do a little research on some healthy places to eat. Take some time before your trip to find places that use high quality ingredients and map them out so when hunger strikes you're not stuck wondering where to go. Summer is also the perfect time to visit local farmers markets for meals and to pick up some seasonal food to snack on. Many cities and towns feature farmers market on several days of the week during the summer months. Take advantage of the sunshine and pack a picnic using ingredients from a local grocery store instead of heading to a restaurant for every meal.

Pack plenty of healthy snacks so you don't fall into temptation. Vacation is a great time to relax and splurge but the last thing you want is to be filling up on junk from the gas station when mid-afternoon hunger strikes. Apples, bananas, trail mix, individual packets of nut butters and dried fruit all make healthy snacks that can easily be tossed into a backpack or purse.

Opt for a hotel room with a kitchenette to make eating healthy much easier. At the very least, request that your mini bar be emptied before you arrive so that you can stock it with your own food. Most hotel breakfasts are filled with unhealthy fare, so bring your own plastic baggies with rolled oats and your favorite oatmeal toppings.

Keeping up your exercise routine is also crucial to your health and makes it easier to get back to the gym once you're home. Exercise on vacation doesn't need to be the same as it is at home. Walking is a great way to be a tourist and explore a new vacation spot and many cities now offer bicycles you can rent for just a few hours. Get creative and have fun – all while keeping your heart pumping.

Most importantly, get plenty of relaxation. Take some time to completely unplug, leave your phone alone and ignoring your emails. Giving yourself some much needed time to disconnect will help you re-charge and make the most of what a vacation is all about – fun and relaxation.