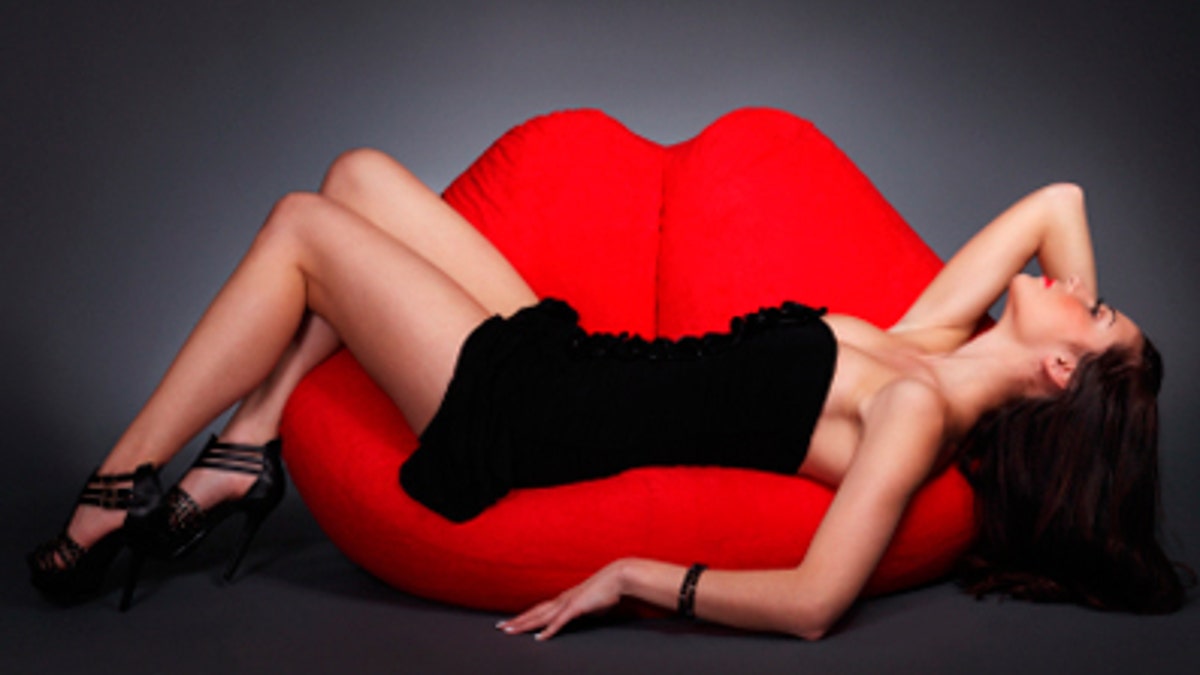 To have great sex, you don't need much more than a good attitude. But if you want to take things to the next level, you might want to employ just a teeny bit of help.
Sex furniture can literally give you precisely the boost you need. From simple to extreme, there are all kinds of pieces that can get you into position, keep you in place, prolong your pleasure and even enhance the motion of your sexual play.
There are so many sizes and styles of sex furniture, it would be impossible to outline them all. But here are five of the most common types that will do more than any sofa or table you've ever owned.
1. Shapes

Some positions can be very difficult to get into – let alone out of – no matter how limber you and your partner are. That's where wedges and shapes come in. These firm pillows in a variety of shapes and sizes, like those made by Liberator, which can be used to boost you up, lower you down, or whatever else you need in order to do all of those things that you thought were reserved for acrobats and porn stars.
2. Queening stools

These innocuous looking stools, like the ones from Ccyell, allow one partner to be seated while the other partner lies beneath. They provide a far more comfortable way to enjoy a variety of sex play as the stool has an easily accessible opening in the seat. Whether on the giving or the receiving end, it allows both partners to relax. In addition, the giver has full access to his or her partner while laying comfortably and breathing easily beneath them.
3. Loungers and beds
Things like the Tantra Chair and the Liberator Zeppelin look more like modern art or lounge furniture than sex accessories. But the curves of the Tantra chair and the squishy Liberator stuffing (that makes it feels like a waterbed) can make sex more comfortable, more fun, and easier to sustain. You'll be amazed at what your body can do with the right support. And even if your neighbors come to visit, they'll likely never know what you're up to!
4. Attachments
There are all sorts of ways you can convert furniture you have, like adding built in restraints beneath the bed that can be used when you want them and hidden when you don't. You can even do something as simple as switching to a four-poster bed and keeping silk scarves or handcuffs close at hand.
A company called Sportsheets has created a really clever way to add attachments to your bed without actually adding attachments. They offer a velvet-like bedcover that slips on the bed like any sheet but has Velcro anchors that hold restraints and can be placed wherever you like. The cool part about any of these attachments is that they're ready when you are without a whole lot of fuss.
5. Etcetera.Etcetera
There are also swings that can be hung from the ceiling. A gliding ottoman, called the Monkey Rocker can be used for solo or partner play as its rocking motion simulates the real thing. And there's even a leather rocking chair engineered to allow you to have sex while you rock away without the chair falling too far forward or back.
You can even find products like foot rests and handles (like those from a company called Sex in the Shower) that can be installed in the shower to avoid slippery accidents and broken soap dishes.
Some sex furniture is as simple as a firmly stuffed platform with attachments for restraining and positioning purposes. Other pieces look like modern art or make for entire naughty playrooms!
The thing is, when it comes to sex furniture, there's something for everyone. The key is to figure out what you want it to do, how much you want to spend, and how discreet you need or want it to be. Then, let the shopping begin. You'll never have more fun testing out the goods!
Jenny Block is a freelance writer based in Dallas. She is the author of "Open: Love, Sex, and Life in an Open Marriage." Her work appears in "One Big Happy Family," edited by Rebecca Walker and "It's a Girl: Women Writers on Raising Daughters," edited by Andrea Buchanan.Visit her website at www.jennyonthepage.com or check out her blog at www.jennyonthepage.blogspot.com.