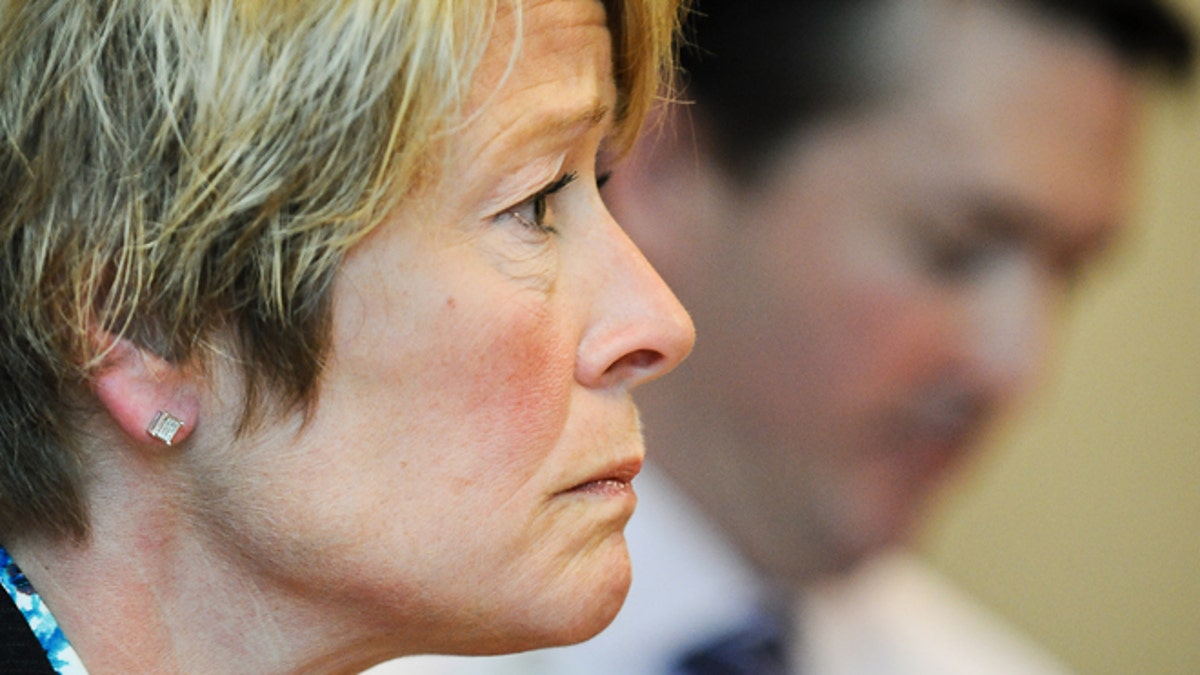 ST. PAUL, Minn. – A Minnesota hospital said Friday that missing remains from a stillborn baby presumed to have been wrapped in linens at the hospital morgue likely was sent to a laundry service that discovered another stillborn's remains earlier this week.
Regions Hospital of St. Paul discovered that a set of remains for a stillborn at 19 weeks gestational age was missing after a set of remains for a stillborn at 22 weeks gestational age was found by workers Tuesday at a laundry service in Red Wing. The second set of remains is still unaccounted for.
"A tragic human error was made and we believe both sets of remains were mistaken as empty linens and placed in the laundry at the same time by a hospital worker," said Chris Boese, the hospital's chief nursing officer.
Hospital officials said they had not identified the employee who may have made the mistake, but the hospital is investigating and takes full responsibility.
"All of us are accountable," said hospital CEO Brock Nelson, adding: "There was no foul play involved here."
Nelson said the mistake was unacceptable and the hospital is taking steps to ensure it does not happen again.
"We have many good staff," Nelson said. "It's just a real tragedy ... we are just very, very sorry."
Regions Hospital, one of the largest hospitals in the Twin Cities, handles about 2,500 births every year, and about 20 to 25 of the infants are stillborn, Boese said. Families of those infants are given the choice of making their own arrangements or allowing the hospital to work with community groups that take care of the burial or cremation.
She could not release details about these families due to privacy rules, but she said the hospital has apologized to both families and offered support.
Boese said that as authorities were investigating the discovery of the first set of remains, records showed there should have been another set of remains in the same place. The hospital learned that the second set did not go to a funeral home or another location.
"We have searched everywhere," Boese said. "We have checked into everything. It unfortunately may be that we just will not know what happened with the remains."
She said the hospital has accounted for all other stillborns.
Nelson said the hospital has made several changes to make sure this doesn't happen again. Among them, he said, the hospital adopted an improved identification process that ensures a visual identification and an enhanced tracking process. He also said the hospital has added more security and supervision.
He said the hospital is also working with regulators at the Minnesota Department of Health.
Mike Schommer, a Department of Health spokesman, said state law prohibits him from talking about active investigations. Generally speaking, he said, the agency's compliance monitoring division might get involved in investigations into incidents at health care facilities.
Incidents like this are rare, but an Associated Press review of news coverage in recent years found accounts of a dozen incidents between 1996 and 2009 at hospitals in the U.S. and Canada. In some cases, the body of a stillborn went through the wash before it was found; other cases led to legal action.
The AP search also found several other cases where the remains of stillborn babies were allegedly lost, discarded in the trash or disposed of without the family's knowledge. And in dozens of other cases, the remains were kept in storage for long periods before someone objected or found them.
In the recent Minnesota case, the remains of the first stillborn were found when the baby tumbled out of a bed sheet at Crothall Laundry in Red Wing, about 45 miles southeast of St. Paul, according to Red Wing Police Chief Roger Pohlman. Laundry employees called Regions Hospital, which immediately sent workers who collected the remains before police arrived.
A message left after business hours for a manager at the laundry service was not immediately returned Friday.