Scientists: No Proof Vegetables Are Behind Europe's E. Coli Outbreak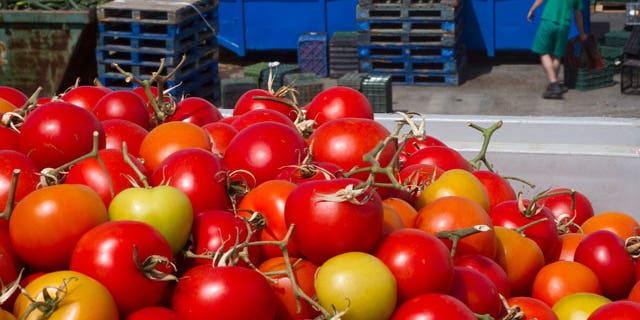 Scientific analysis has failed to show that contaminated vegetables are behind Europe's deadly E. coli outbreak, the EU's Reference Laboratory for E. coli in Rome said Friday.
"Alarmism over the consumption of vegetables is not justified ... since laboratory analyses do not support the hypothesis that contaminated vegetables were the source of the infection," the laboratory said in a statement.
The laboratory, part of Italy's Higher Institute for Health (ISS), said it would be sufficient to follow basic kitchen hygiene to avoid infection, such as washing your hands after handling food and ensuring knives are clean.
"The only previous detection of a similar strain, although with a different serotype was carried out in ISS laboratories in relation to a small epidemic of haemolytic uraemic syndrome (HUS) in France," it said.
HUS, a kidney disease, usually affects children and can be life-threatening.
The laboratory said the strain "cannot be considered mutant... but rather a strain originating from the acquisition of new genes."
The current outbreak has now spread to 12 countries but appears to be stabilizing, a senior German doctor said Friday, as the death toll rose to 19.
German Chancellor Angela Merkel meanwhile defended an earlier false alarm on organic Spanish cucumbers that angered Madrid, as Prime Minister Vladimir Putin said he would not allow Russians to "get poisoned" by EU vegetables.
All but one of the fatalities since the outbreak of enterohaemorrhagic E. coli (EHEC) poisoning began last month have occurred in Germany. A patient, who died in Sweden, had recently returned from there.
Regional German health authorities have reported more than 2,000 cases of people falling ill with EHEC poisoning, with symptoms including stomach cramps, diarrhea, fever and vomiting.