Schoolyard Bullies More Likely to Abuse Partners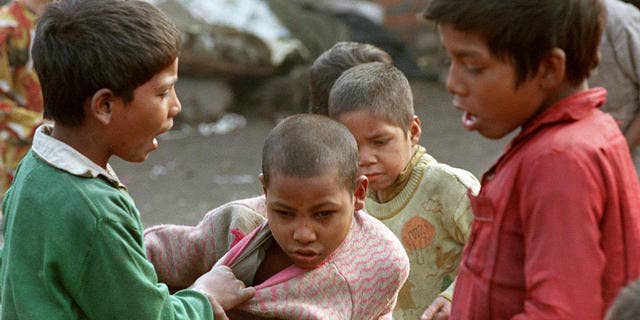 NEW YORK – U.S. scientists have found that boys who are bullies in the schoolyard are at increased risk of abusing their partner later in life.
According to the study published in the Archives of Pediatrics & Adolescent Medicine, the link provides a potential avenue for curbing domestic violence, which affects about a fourth of American women.
"We need to do a far better job at recognizing bullying in schools, particularly the harassment of girls by boys," psychologist Jay Silverman, who led the research, told Reuters Health. "For adolescents, the school context is very much a practice ground for behaviors as adults."
Silverman, of the Harvard School of Public Health in Boston, acknowledged that the new work can't tease out cause and effect. But, he added, the link is surprisingly strong and warrants further study.
"Certainly we hope this study will bring greater attention to this issue," he said.
Based on data from a survey of nearly 1,500 Boston men aged 18 to 35 years, Silverman's team found that 16 percent of the men—about one in six—said they had abused their partner physically or sexually within the past year.
Of those who admitted to recent abuse, 38 percent said they had bullied their peers frequently in school. That compared to only 12 percent of the men who hadn't maltreated their partner as adults.
After taking into account other risk factors for domestic violence—being abused as a child for instance, or witnessing abuse between parents—frequent bullying as a kid was linked to a four-fold increase in a man's risk for partner abuse.
That association was even stronger than things like having been abused as a kid.
"It was somewhat surprising that the effect for bullying was so much more powerful than many of the other issues we typically consider," Silverman said.
"The take-home message is that bullying should be an important consideration when we're thinking about reducing gender-based violence in adults," he added. "We really need to look at bullying also through that lens."