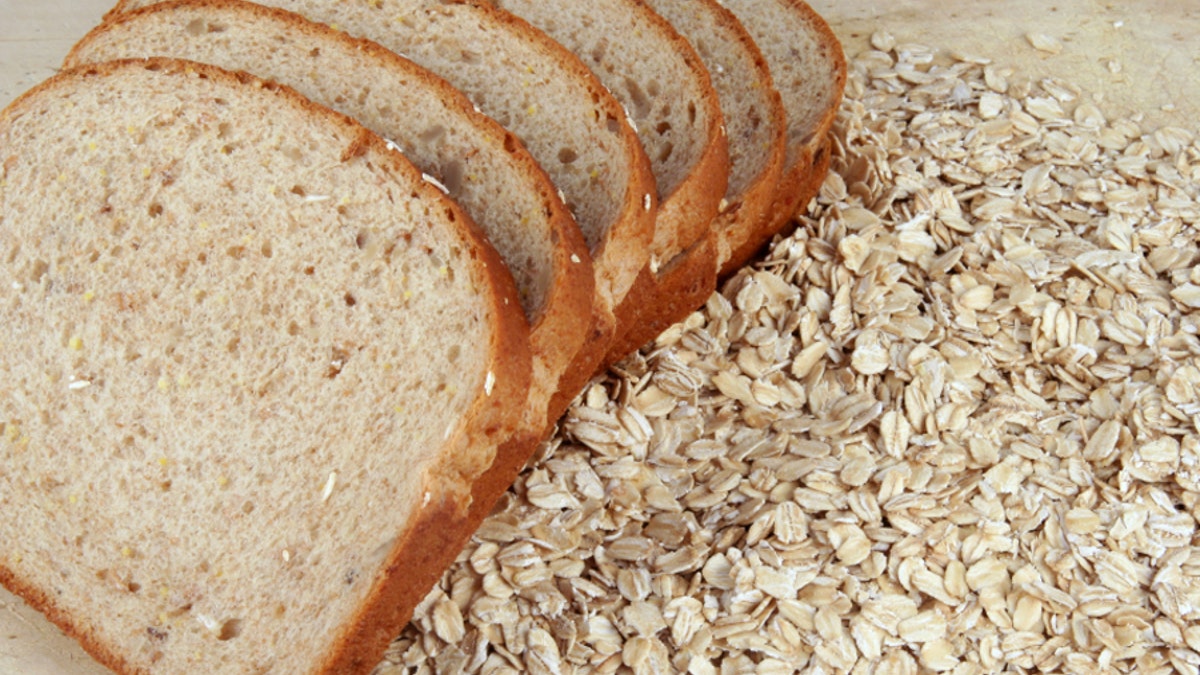 At least 50 percent of the grains served in U.S. public school lunches must now be whole grains, according to legislation that went into effect Sunday (July 1). In fact, school lunches are in the midst of a makeover — real fruit is replacing frozen fruit bars, pizza is being made with whole wheat crust and sweet potato fries are being substituted for tater tots — all part of an effort aimed at lowering rates of childhood obesity.
The changes to school lunch menus grew out of a joint effort by the U.S. Department of Agriculture and first lady Michelle Obama's campaign against childhood obesity, and were passed as part of the Healthy, Hunger-Free Kids Act, which became law in January. Implementation of the changes, which include limits on fat and salt and heftier servings of fruits and veggies, will continue into 2014.
Increasing the amount of whole grains in lunches will help ensure that kids get more nutrients than they would from refined-grain foods, which often contain added sugar and salt, said Dr. Jatinder Bhatia, chair of the American Academy of Pediatrics committee on nutrition. These additives can make children constantly crave these flavors.
"If you're just eating the natural fruits and veggies, then you're less likely to add salt to your French fries," Bhatia said.
Whole grains have also been linked with lower amounts of visceral fat, also known as belly fat. This type of fat is thought to be particularly unhealthy, and has been linked a heightened risk of cardiovascular disease and Type 2 diabetes.
Last year, school lunch might have been pizza sticks with marinara sauce, a banana, raisins and whole milk, but now with the changes, lunch could be a salad of veggies, cheese and chicken with low-fat dressing, a whole-wheat pretzel, corn, baby carrots, a banana and skim chocolate milk.
Before the legislation, lunches included a total of 1/2 to 3/4 cup of fruit and vegetables, but now they are required to have between 3/4 and 1 cup of vegetables, and 1/2 and 1 cup of fruit is now required every day. A larger variety of vegetables will be offered, including dark leafy greens, and red or orange veggies.
Additionally, in April, the Department of Agriculture announced the Farm to Schools Grant Program, which is designed to bring more locally raised produce and other foods into schools while improving kids' nutrition and food education.
Local foods that are fresher may be more appealing, which can encourage kids to eat them, said Katherine Zeratsky, a nutritionist at the Mayo Clinic.
The new requirements call for fat-free or 1 percent milk, and only fat-free milk can be flavored, whereas there were previously no limitations. This change could lower kids' intake of unhealthy saturated fat, Zeratsky said.
Meat and grain standards call for at least 1 ounce from each group, daily, for elementary and middle school kids, and 2 ounces for high schoolers. By July 1, 2014, all grains will have to be whole.
The new rules also mean that trans fat will not be allowed in school meals, and calorie totals must fall between 550 and 850 (with the higher end being for high school meals). Previously, there were no limitations on fats or calories, only minimum calorie requirements.
Limiting calorie consumption for kids has been avoided in the past, Zeratsky said, due to the assumption that children would grow into their weight. But this view is starting to change, as researchers realize that "some children will never grow into the weight they're at — they'd have to be 7 feet tall," she said.
As for the possible results of this new, healthier school lunch menu, Zeratsky said that "any weight loss as a result of healthy eating [not dieting] will be slow."
Bhatia said it will be important for changes to also make their way to the dinner table at home, possibly through healthy cooking classes offered at schools.
"It's got to be a family model," he said. "We can't have a school that is giving good food, and then have kids go home to unhealthy foods."
Pass it on: School lunches are getting healthier, as part of the effort to limit childhood obesity.
Follow MyHealthNewsDaily on Twitter @MyHealth_MHND. Find us on Facebook and Google+.