School bans FitBits over concerns students skipping lunch if targets not met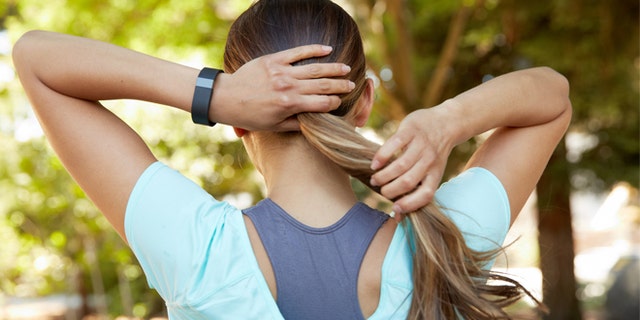 A girls' school in England has banned FitBits, fitness trackers and smartwatches over growing concerns that students are counting calories and skipping lunch if they fail to meet their targets.
"Some girls would monitor the number of steps they had taken and the number of calories they had used," Cindi Pride, deputy head teacher at Stroud High School, told The Telegraph. "If they didn't feel they had taken enough steps in the morning, they wouldn't eat lunch."
YOUR FITNESS TRACKER IS PROBABLY OVERESTIMATING CALORIES BURNED
Teachers at the school fear that the trackers are effecting the teens' mental health, and may be contributing to an overall obsession with body image, the news outlet reported.
In a letter to parents, Pride also announced a ban on cellphones over the so-called "FOMO" phenom, which stands for students' fear of missing out.
"There have been many reports about how excessive use of social media can have a negative impact on mental health, particularly for girls," Pride told The Telegraph. "And the situation is getting worse. It can have a real impact on self-esteem with people comparing themselves to others."
STUDENT USES DAD'S OLD HOSPITAL LOCKER ON FIRST DAY OF WORK
The ban, which comes after a survey found that 71 percent of students checked social media constantly, will be put into place in September for the start of the new term.
"This is a good move, which addresses important issues in an appropriate and measured way," one parent told the news outlet.