Saving Eliza: Family raises over $1 million to treat child's deadly genetic condition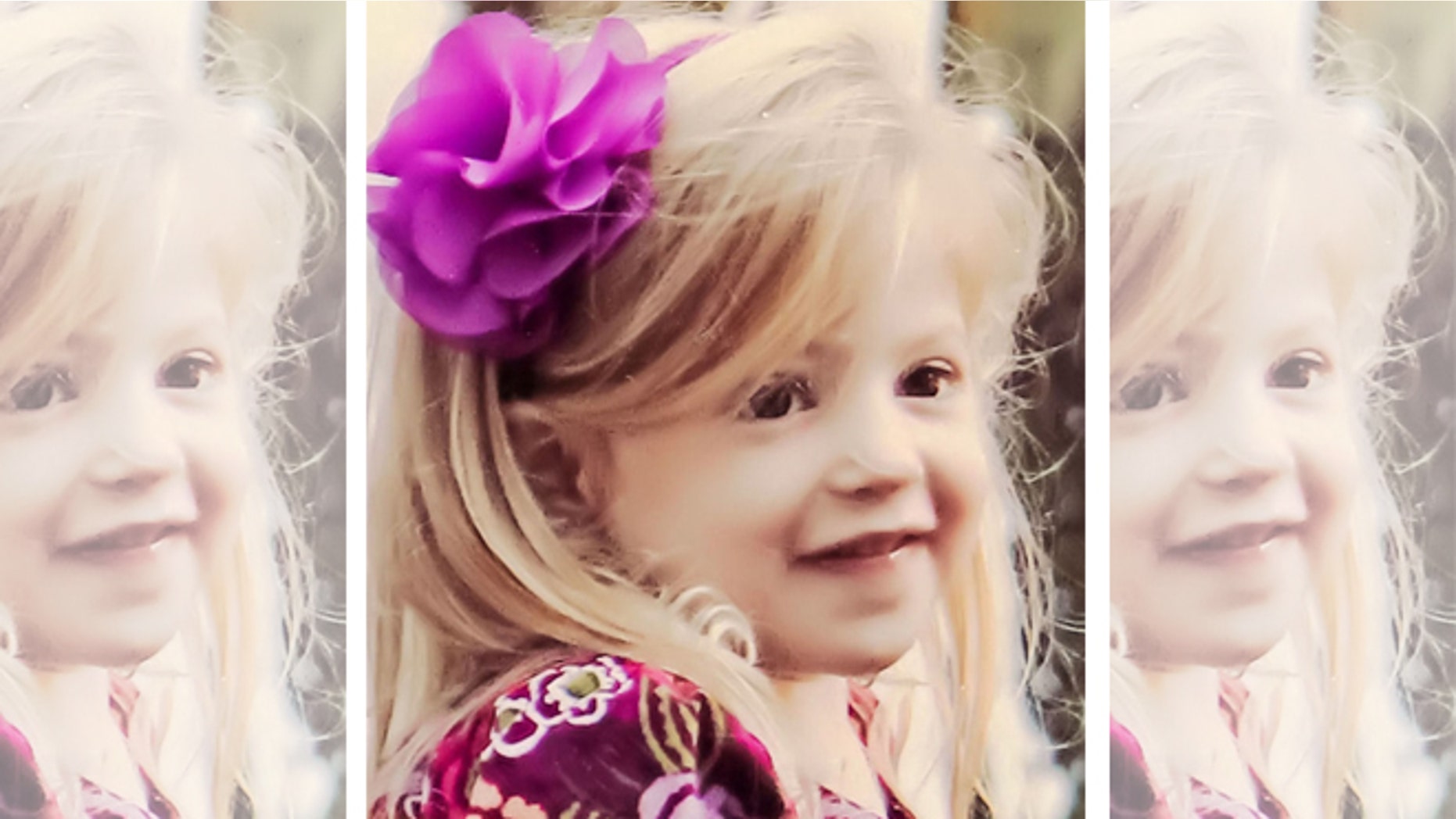 The parents of a little girl suffering from a deadly genetic disease have successfully raised over $1 million to fund a clinical trial for medication that could save their child's life.
Four-year-old Eliza O'Neill was born with a rare degenerative disease called Sanfilippo Syndrome-Type A.  Because of her condition, Eliza will likely begin experiencing irreversible brain damage by the age of 5 – eventually losing her ability to speak, walk or function normally.
Most children born with Sanfilippo Syndrome-Type A usually die by the time they are teenagers.
Though there are currently no treatments for the disease, researchers at Nationwide Children's Hospital in Columbus, Ohio have developed a form of gene therapy – successfully tested on mice – that they believe could offer a cure. In an effort to save their daughter's life, Dr. Cara O'Neill and her husband Glenn are now fighting to raise approximately $2.5 million to fund a clinical trial for the treatment – before Eliza's condition worsens.
Thanks to a viral campaign utilizing the hashtag #SavingEliza, the family has raised over $770,000 on the fundraising site GoFundMe.com – coming close to beating the record for the most money ever raised on the site. The remainder of the money has been raised through various fundraising events nationwide.  Most donations have come in the form of $5, $10 or $20 donations from strangers.
As part of their campaign, the family has produced several YouTube videos, each of which has amassed thousands of views. The latest video, released Monday, tells the story of how so many strangers have come together to help Eliza, and urges people to continue to give.


The family has now raised enough money to begin production of the medication they hope can save Eliza. However, they still need to fund the clinical trial for the medication – and must raise an additional $1 million by October.
"In a word, [the money] means hope. The medicine, which needed to be paid for and made, now will be...a critical step," Glenn O'Neill said in an e-mail to FoxNews.com. "Honestly we never thought all of this could happen. We thought money would be a hurdle we couldn't overcome. Now though, if $1 million can be achieved in such a short amount of time, then why can't it happen again?  It means we believe this miracle will happen, thanks primarily to the generosity of people we have never ever met."