Salmonella outbreak extends its reach across 26 states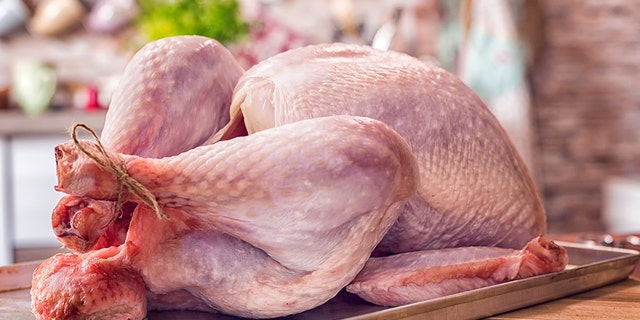 A salmonella outbreak has affected 26 states and left at least 40 people hospitalized, and health officials say a single source of the strain has not been found.
Salmonella Reading, believed to be linked to raw turkey, has infected 90 people and left dozens hospitalized, the Centers for Disease Control and Prevention (CDC) announced Thursday.
CDC WARNS 'DO NOT EAT' HONEY SMACKS AFTER SALMONELLA CASES REACH 100
No deaths have been reported.
New York, Minnesota, Illinois and Texas have all reported the highest number of cases, totaling 38 infections. California, Florida, New Jersey and Pennsylvania have also each reported at least four to six cases.
Investigators have linked the outbreak to raw turkey in various products and pet foods. It's also been linked to live turkeys.
The federal agency said the outbreak hasn't been identified in a single source of raw turkey, "indicating it might be widespread in the turkey industry."
Health officials aren't advising consumers to avoid eating turkey products altogether, however. They noted that "properly cooked turkey products" are fine and advised consumers to "always handle raw turkey carefully."