Safety agency says baby study failed to disclose risks of blindness, death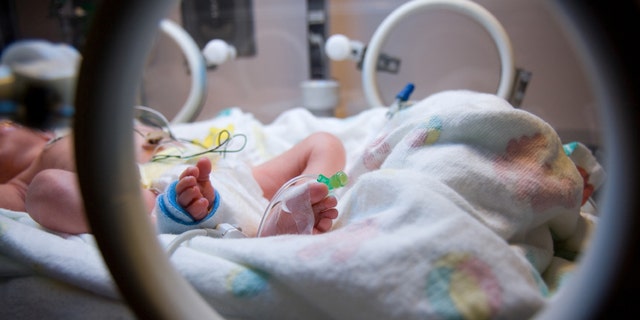 The federal agency that protects patients in U.S. clinical trials has concluded that leading universities didn't adequately inform parents of the risk of death or blindness in a study of how much oxygen should be given to very premature infants.
The Office for Human Research Protections concluded that the study of 1,300 babies at the University of Alabama at Birmingham and elsewhere between 2004 and 2009 posed risks to the patients that weren't adequately described to parents. The federal patient-safety office, which is part of the Department of Health and Human Services, notified UAB of its conclusions last month and requested that the university respond.
UAB was the lead site for a major portion of the research that tested whether too much oxygen might lead to blindness in the infants and whether too little might result in death. About 20 other universities participated in the study.
In a statement, Richard B. Marchase, UAB's vice president for research and economic development, said, "This was an important clinical trial to help physicians determine exactly how much oxygen to provide extremely low-birth-weight infants. At least partly because of this study, the American Academy of Pediatrics and other professional groups may consider recommending a tighter band of oxygen levels for premature babies."
He said the federal agency's objection was not to the medical care administered, but rather to the adequacy of risk disclosure, and said the university will be sure that future consent disclosures fully lay out any possible danger.
The letter to UAB from the federal agency, dated March 7, said the agency determined that "informed consent documents for this study failed to include or adequately address" the level of risk presented for the babies.
"According to the study design, on average, infants assigned to the upper range received more oxygen than average infants receiving standard care, and infants assigned to the lower range received less," the federal letter said.
About 28,000 infants weighing less than 2.75 pounds are born prematurely in the U.S. each year, and more than half develop a condition called retinopathy of prematurity, which often leads to blindness. The study was designed to see whether oxygen levels could lower the amount of this condition.
However, the federal letter said, "for many of those infants, the level of oxygen they received was different from what they would have received had they not participated in the study."
Click for more from The Wall Street Journal.