Retailers to recall Nap Nanny infant recliners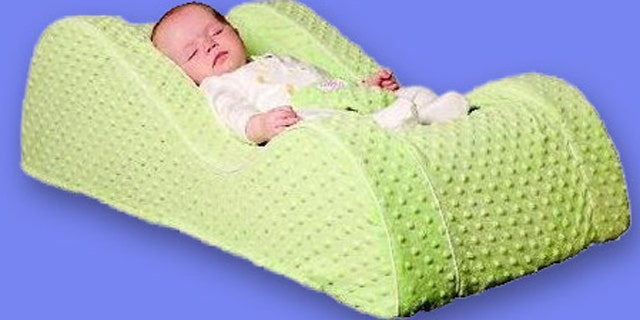 The U.S. Consumer Product Safety Commission said a group of major retailers is voluntarily recalling Nap Nanny infant recliners after a recall plan couldn't be reached with the manufacturer following a series of infant deaths.
Amazon.com Inc., Bed Bath & Beyond Inc.'s Buy Buy Baby, Quidsi Inc.'s Diapers.com and Toys "R" Us and Babies "R" Us all agreed to recall the Nap Nanny at the CPSC's request.
Earlier this month, the regulator took the rare step of suing a manufacturer to force action, filing a civil suit against Baby Matters LLC of Berwyn, Pa., the maker of Nap Nanny, after a voluntary-recall plan couldn't be reached with the company.
The CPSC alleged that several models of the recliner contain defects in design, warnings and instructions that pose a substantial risk of injury or death to infants. The regulator notified all retailers of its complaint, though the suit didn't require any sellers to pull the product from their shelves.
The CPSC asked customers to contact the retailers directly for returns. The recall includes the Nap Nanny Generations One and Two, and the Chill model.
Nap Nanny's owner and founder, Leslie Gudel, has disputed the CPSC's allegations, saying the product is safe when used correctly—on the floor and using a harness. She had said her company went out of business about two months ago due to the "ongoing battle" with the CPSC.
Click for more from The Wall Street Journal.