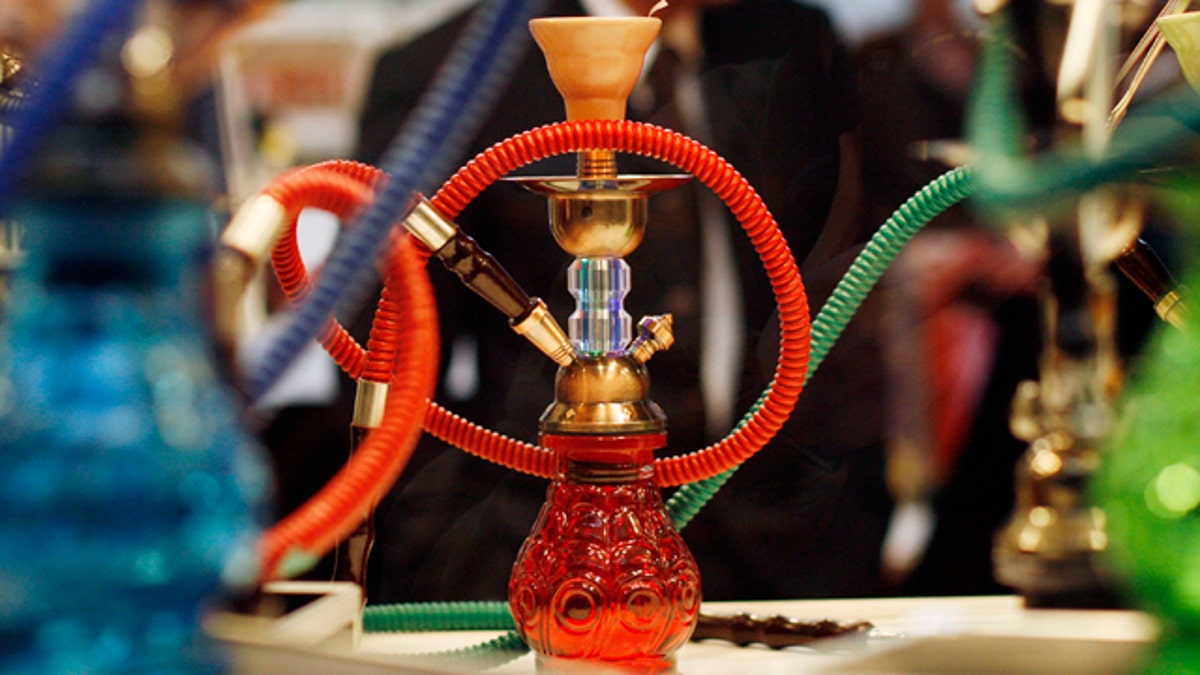 Young Americans are smoking fewer cigarettes, but researchers say that progress is threatened by an increasingly popular cultural import—the tall, ornate water pipe known as the hookah.
What started as a fad for smoking exotic and flavor-soaked tobacco in hookah bars is showing worrisome staying power, according to a study released on Tuesday by the Wake Forest Baptist Medical Center in Winston-Salem, North Carolina.
"This may serve as a starter product for other tobacco uses," said Erin L. Sutfin, an assistant professor and lead author of the study.
Sutfin said she and fellow researchers carried out the research because little has been done to assess the prevalence of hookah smoking and what perceptions, or misperceptions, feed its popularity.
"Unfortunately, many young adults are misinformed about the safety of hookah smoking, and some mistakenly believe it to be safer than cigarette smoking," she said.
The study results were drawn from a Web-based survey of a random sample of 3,770 students at eight North Carolina colleges and universities.
The researchers found that 40 percent of the students, more than one-third of those surveyed, reported having smoked tobacco from a hookah, while nearly 47 percent reported having smoked a cigarette.
Sutfin said 22 percent of the students who said they were hookah smokers had never smoked a cigarette, indicating that successful efforts to discourage one health threat could be getting undermined by another.
Hookah smokers who don't move on to other products, such as cigarettes, cigars or smokeless tobacco, still face health threats from the hookah smoke, Sutfin said.
The smoke, often inhaled more deeply because it is cooled by water and flavorful, contains high levels of toxic compounds, including tar, carbon monoxide, heavy metals and cancer-causing chemicals.
Despite laws in North Carolina and other states that ban smoking in most bars and restaurants, hookah bars generally are not covered because they don't serve food or alcohol or the hookahs are used outside.
Hookah bars are becoming common fixtures in college towns.
At one such bar near the campus of North Carolina State University in Raleigh, two young men on Tuesday smoked from a hookah in an Arabian-style room full of couches and draped fabric.
Both said they were aware of the health risks but felt hookah smoking was not as bad as smoking cigarettes.
"I can't smoke a cigarette to save my life. I just can't. It's too harsh," said Chris Conrad, 26, who smokes a hookah once or twice a week. "I never feel that this is any way addicting or anything."
Tom Battle, 26, said hookah bars are "like a cigar bar for 20-somethings."
"It's not something I plan to do the rest of my life," he said. "But I'm young and once in awhile I'll have a hookah."