Rehab Clinic Treats Patients by Allowing Them to Stay 'Buzzed' Throughout the Day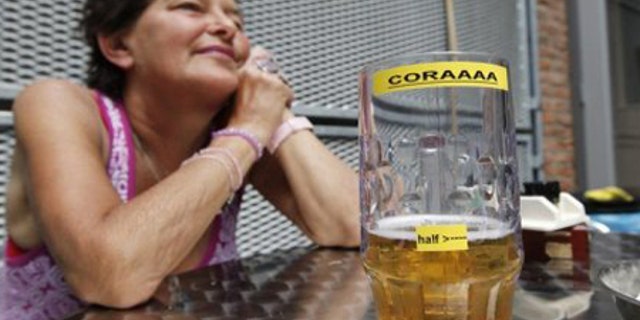 A rehab clinic in the central Dutch city of Amersfoort allows its residents to drink up to five liters of beer each day, Agence France-Presse reported.
The "innovative" clinic, called Centrum Maliebaan, houses 19 alcoholic residents, most of whom are homeless. They are given just enough booze to make them "buzzed" throughout the day, which the clinic feels will help them eventually stop drinking. The only rule: The patients have to wait an hour in between each drink.
By allowing the residents to keep a small amount of alcohol in their bloodstream, "their heads are clearer and we can work with them; we can get them to see a doctor, a psychiatrist, to eat, shower and to keep their behavior under control," said Pieter Puijk, the center's leader.
The center gives its patients three meals a day, as well as vitamins and medication to suppress  withdrawal symptoms.
"Our main goal is to stop binge drinking, it is better for the individual and for his environment, the clinic's psychiatrist," Eugene Schouten said. "These will never be model citizens or hardworking taxpayers. But in this way, they have more pleasure in life, they are less of a public nuisance, and they are healthier."
The clinic is mostly sponsored by the city of Amersfoort.
Click here to read more on this story from the AFP.