Regulator says menstrual underwear ads too racy for NYC subway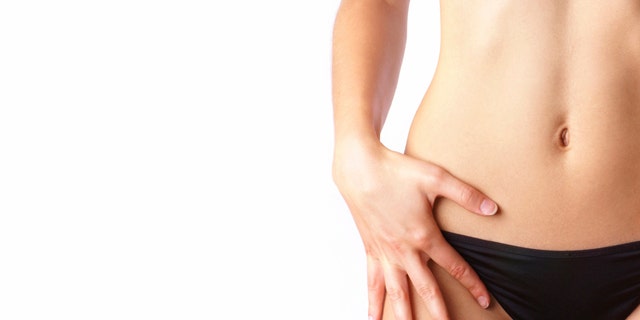 The company that manages advertising on New York City's subway is reportedly refusing to allow a menstrual underwear company to advertise their products because the ads are too racy.
Metro reported that the New York City-based company, Thinx, whose tagline is "Period Panties For Modern Women," wants to display ads featuring women in bras and Thinx underwear next to images of a peeled grapefruit or a cracked egg.
Outfront Media, the company in charge of approving ads for the Metropolitan Transit Authority (MTA), allegedly opposes Thinx's proposed images because they exhibit "sexual or excretory activities" and promote a "sexually oriented business."
According to Thinx's website, the underwear comes in three styles, and it uses patented technology consisting of moisture-wicking, anti-microbial, absorbent and leak-resistant material to eliminate the need for a panty liner. Depending on the customer's cycle, the underwear may also eliminate the need to use tampons or pads, which some women find inconvenient, uncomfortable or too costly.
"By reimagining feminine hygiene products to provide support, comfort, confidence, and peace of mind, we aim to eliminate shame, empowering women and girls around the world," the company's mission statement reads.
According to Metro.co.uk, Outfront Media rejected the company's request to advertise on the subway because their ads as they stand show "too much skin," and that, regardless of the context, the egg and grapefruit "seem inappropriate."
Outfront Media also reportedly took issue with the word "period," according to emails obtained by Mic. Veronica del Rosario, Thinx's director of marketing, said an unnamed representative from Outfront did not like the tagline "For Women with Periods" because children would see the word "period" and ask their parents what it meant, according to Mic.com.
Some opponents of the company's decision to reject Thinx's proposed ads have taken to social media to point out that Outfront has approved other ads that appear to violate its standards. Those ads have included one for a protein powder and a woman in a yellow string bikini with the text "Are you beach body ready?" Another ad, from 2014, was for a breast augmentation service that featured an image of a woman frowning while holding small oranges in front of her breasts, next to the image of the same woman who is smiling while holding larger grapefruits up to her chest.
Mic.com reported that the MTA did not participate in conversations between Outfront and Thinx, and the MTA and Outfront have not officially refused the company from advertising on the city's subway.