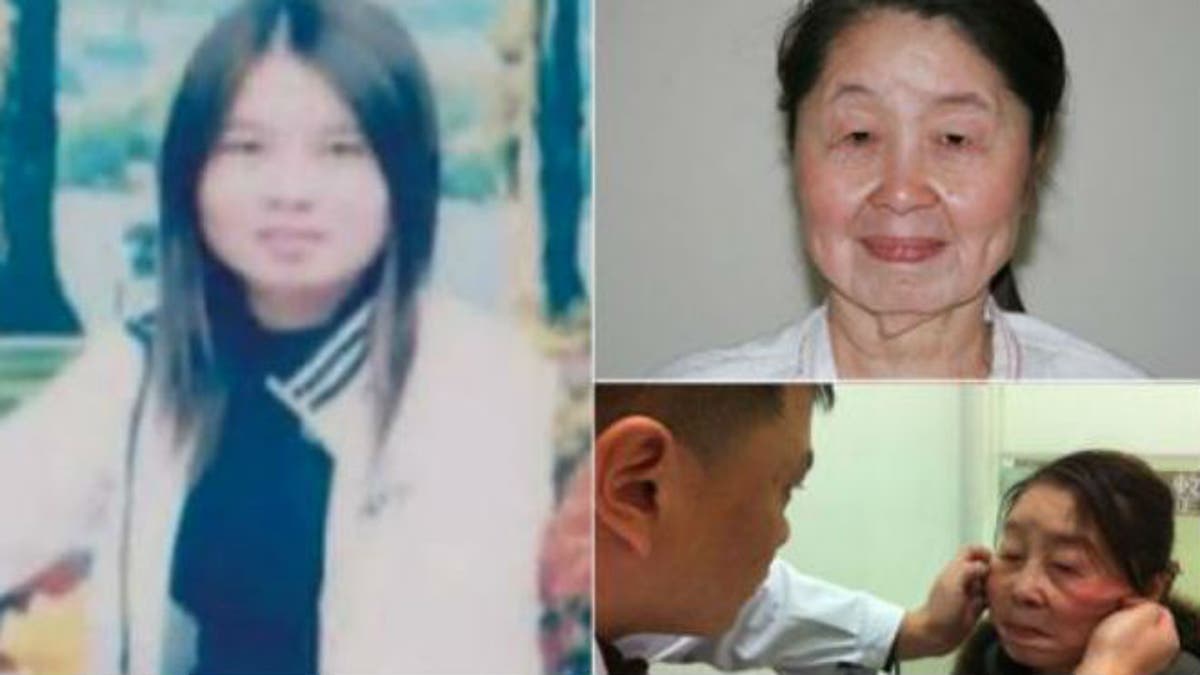 It's been said that having a child ages you, but for one woman, a rare diagnosis after childbirth has left her looking like her own son's grandmother.
Hu Juan, 29, of Henan, China, gave birth to her son in 2003, but soon afterward her youthful looks deteriorated drastically, according to YourHealth. Hu was diagnosed with cutix laxa, a connective tissue disorder characterized by skin that is sagging and inelastic. Sufferers appear to be much older than their actual ages.
Hu is otherwise in good health.
According to the National Institutes of Health (NIH), about 200 affected families worldwide have been reported. The disease can be caused by mutations in the genes involved in the formation and function of elastic fibers, which provide strength and flexibility to connective tissue throughout the body.
The young mother now avoids looking in the mirror and going outside, Shanghaiist reported. She also said her son is embarrassed to tell his friends that she is his morther and that he has become more distant.
Hu has attempted suicide twice, but she says she has found comfort in her supportive husband.
On Nov. 30, Hu underwent corrective surgery in Shanghai to restore some elasticity to her skin— and regain her long-lost confidence.