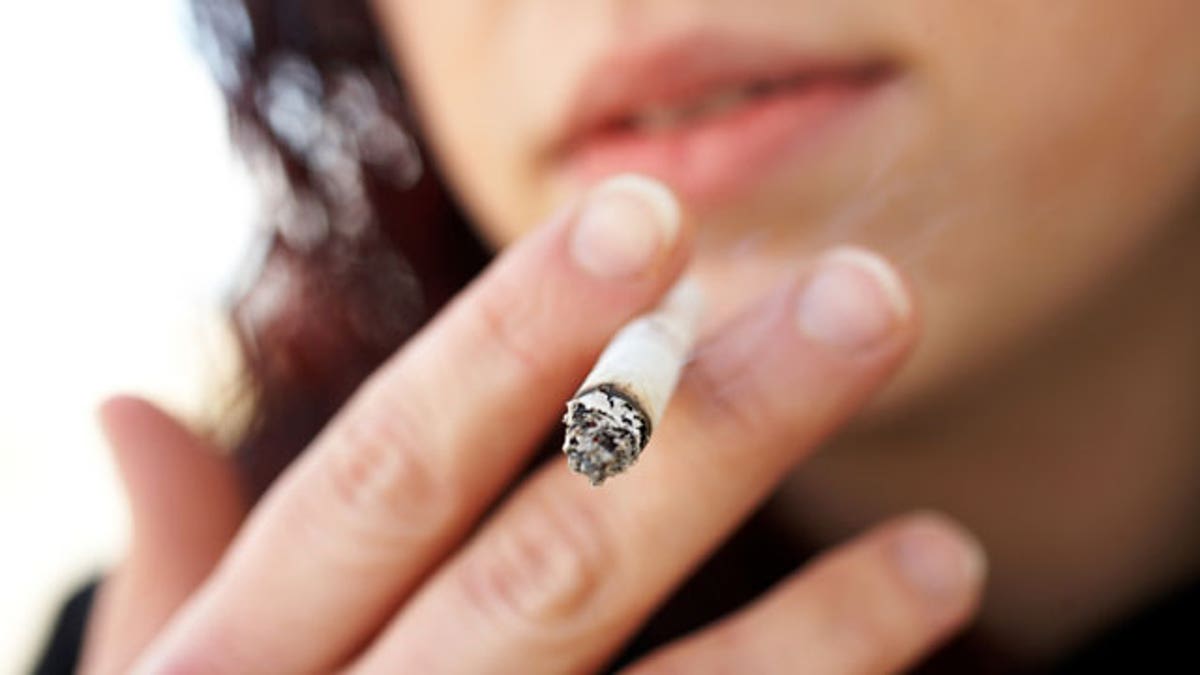 Thinking of kicking your cigarette habit? If you're a light-to-moderate smoker, new research shows that quitting can lower your risk of cardiovascular death much more quickly than previously estimated. In fact, for some people, their cardiovascular risk can decrease so much, it's almost as if they never smoked at all.
Previous research had indicated that it took an average of 15 years for former smokers to lower their cardiovascular risk levels back down to levels seen in people who had never smoked. However, a 2010 study indicated that for extremely heavy smokers, the recovery period was much longer – if it happened at all.
"If former heavy smokers needed more time, (we thought) it was possible that for former smokers who did not smoke heavily, it might be a shorter time," senior researcher Dr. Ali Ahmed, professor of cardiovascular disease at the University of Alabama at Birmingham's School of Medicine, told FoxNews.com
In a study of 853 former smokers over the age of 65, researchers identified 319 people who had smoked for less than 32 "pack years." Pack years are measured by multiplying the number of cigarette packs smoked per day by the number of years a person has smoked.
After analyzing this cohort of 'lighter' smokers, Ahmed and his colleagues discovered that a significant portion of the people studied were able to successfully lower their cardiovascular risk back to levels seen in non-smokers in much less than 15 years.
"Half of this population who smoked less than 32 'pack years' became like they weren't smokers within eight years of cessation," Ahmed said.
According to Ahmed, smoking causes an immediate increase in carbon dioxide levels in the blood. This increases a person's risk of heart disease by causing atherosclerosis – a hardening of the arteries – which in turn increases the risk of heart attack, heart failure and stroke. Luckily, atherosclerosis is reversible if the proper lifestyle changes are made.
"Atherosclerosis…can be reversed when you reduce the exposure of the insult. That happens with cholesterol. You take statins, and you reduce atherosclerosis," Ahmed said. "Smoking is similar and probably the most preventable cause of cardiovascular death in the world."
In fact, people begin to see cardiovascular benefits almost immediately after quitting cigarettes, according to Ahmed.
"Cardiovascular benefit actually begins from day two of quitting, and it appears that the risk drops by half in one year," Ahmed said. "And now, we show that for people who didn't smoke heavily, they might achieve that parity with never-smokers much sooner."
However, while some of the dangerous side effects of smoking can be reversed in time, Ahmed warns that cigarettes have other health effects that can last a lifetime.
"People who smoke less than 32 'pack years' and quit less than 15 years ago still had a 62 percent significant high risk of death from non-cardiovascular causes," Ahmed said. "I think the bottom line is to…send a message to young people today…Don't start (smoking), and if you do, quit and do it early."