Quadruple-amputee toddler receives look-alike doll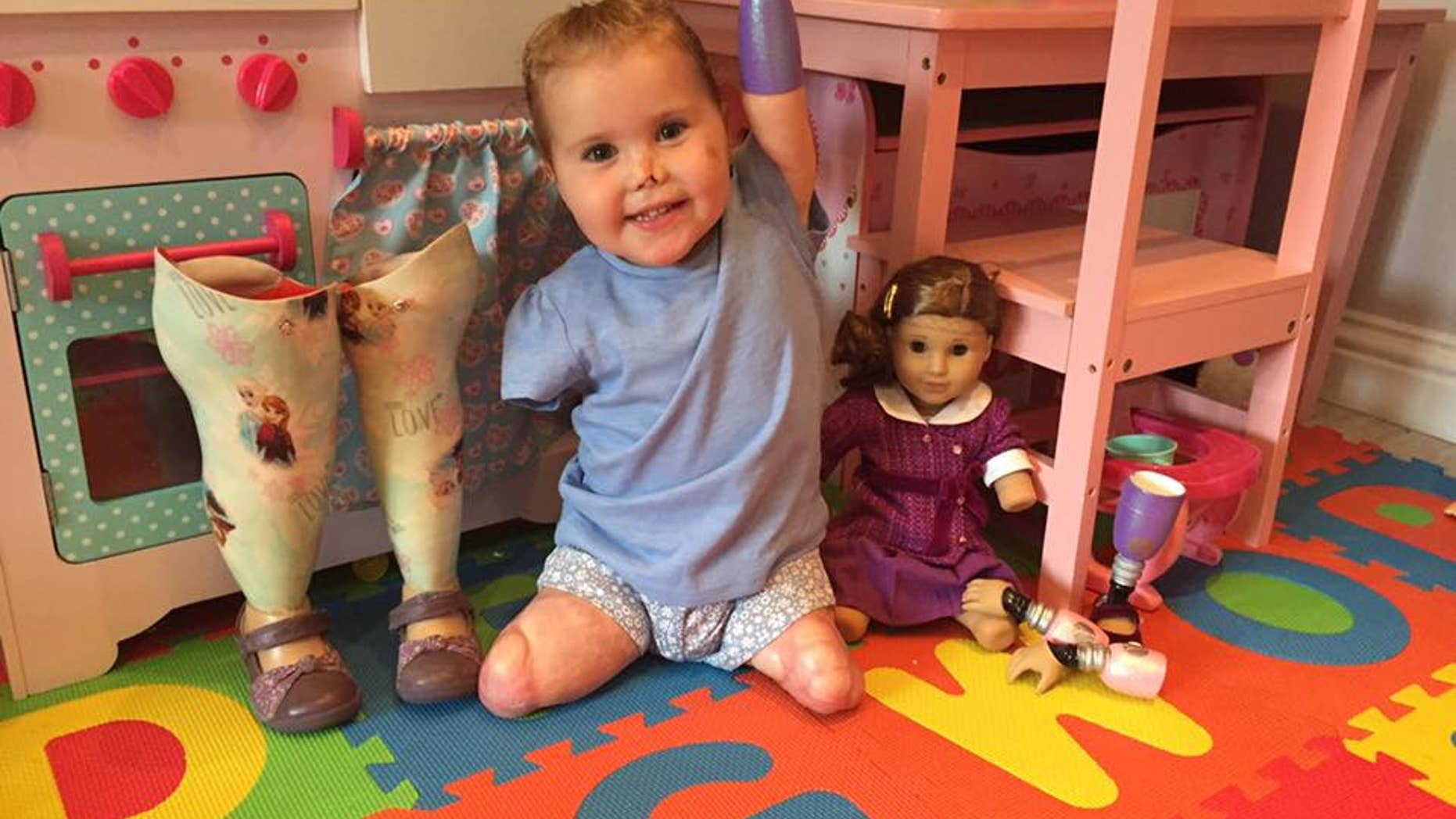 A 2-year-old girl who lost all of her limbs and the tip of her nose after contracting meningitis is thrilled to be playing with her new doll after a company set out to make the toy look just like her.
Harmonie Rose, of the United Kingdom, was 11 months old when her parents heard her struggling to breathe, Fox 29 reported. She was rushed to a children's hospital in Bristol, but before the family could get there her arms and legs had turned black.
According to a website that has documented her medical milestones, Harmonie was given only a 10 percent chance of survival. Doctors amputated her arms, legs and the tip of her nose, but warned her parents she may face long-term vision and learning issues.
The toddler has undergone multiple procedures since the amputations, and she recently was hospitalized to treat a bowel issue. In a Facebook post, her parents said they gave her the American Girl doll, which had been specially customized by A Step Ahead Prosthetic Company, as a reward for coping well with her procedure.
"As you can see she is already loved very much in this house, and I know she will be Harmonie's best friend forever," the Facebook post said.