Puerto Rico reports first Zika case, African virus that may cause newborns with small heads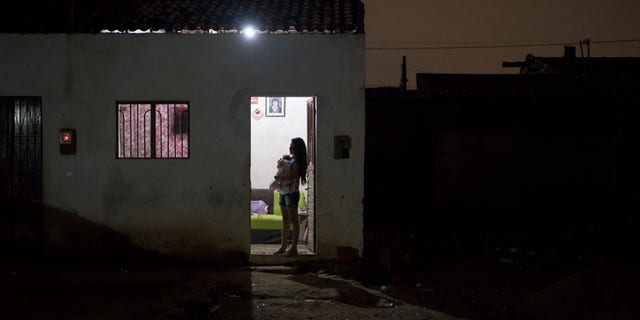 SAN JUAN, Puerto Rico (AP) – The U.S. territory of Puerto Rico is reporting its first case of Zika, a dengue-like virus transmitted by mosquitoes.
Health Secretary Ana Rius said Thursday that the unidentified patient had not traveled recently and lives in the island's eastern region.
Officials say symptoms are similar to those of dengue and chikungunya and can include a slight fever, headache and pain in the hands and feet.
Scientists in Brazil have linked Zika infections to cases of babies being born with abnormally small heads, or microcephaly.
The Zika virus has spread across a large part of Latin America.
Since last July, at least 739 cases of babies born with microcephaly have been detected in Brazil, a number five times greater than usually occurs in an entire year.
A laboratory exam of a baby with microcephaly and other congenital illnesses performed at the Evandro Chagas Institute, known for its groundbreaking studies of tropical diseases and located in Belen in the northern Brazilian state of Para, confirmed that the newborn had the Zika virus.
"This is an unprecedented situation in world scientific research," the Health Ministry said in a communique, adding that the work must continue to find answers to questions like how the virus is transmitted, how it acts on the human organism and how it infects a fetus.
Preliminary analyses suggest that the greatest risk of contagion occurs during the first three months of pregnancy.
Like us on Facebook
Follow us on Twitter & Instagram