Pro golfer Jarrod Lyle ends cancer treatment, focuses on palliative care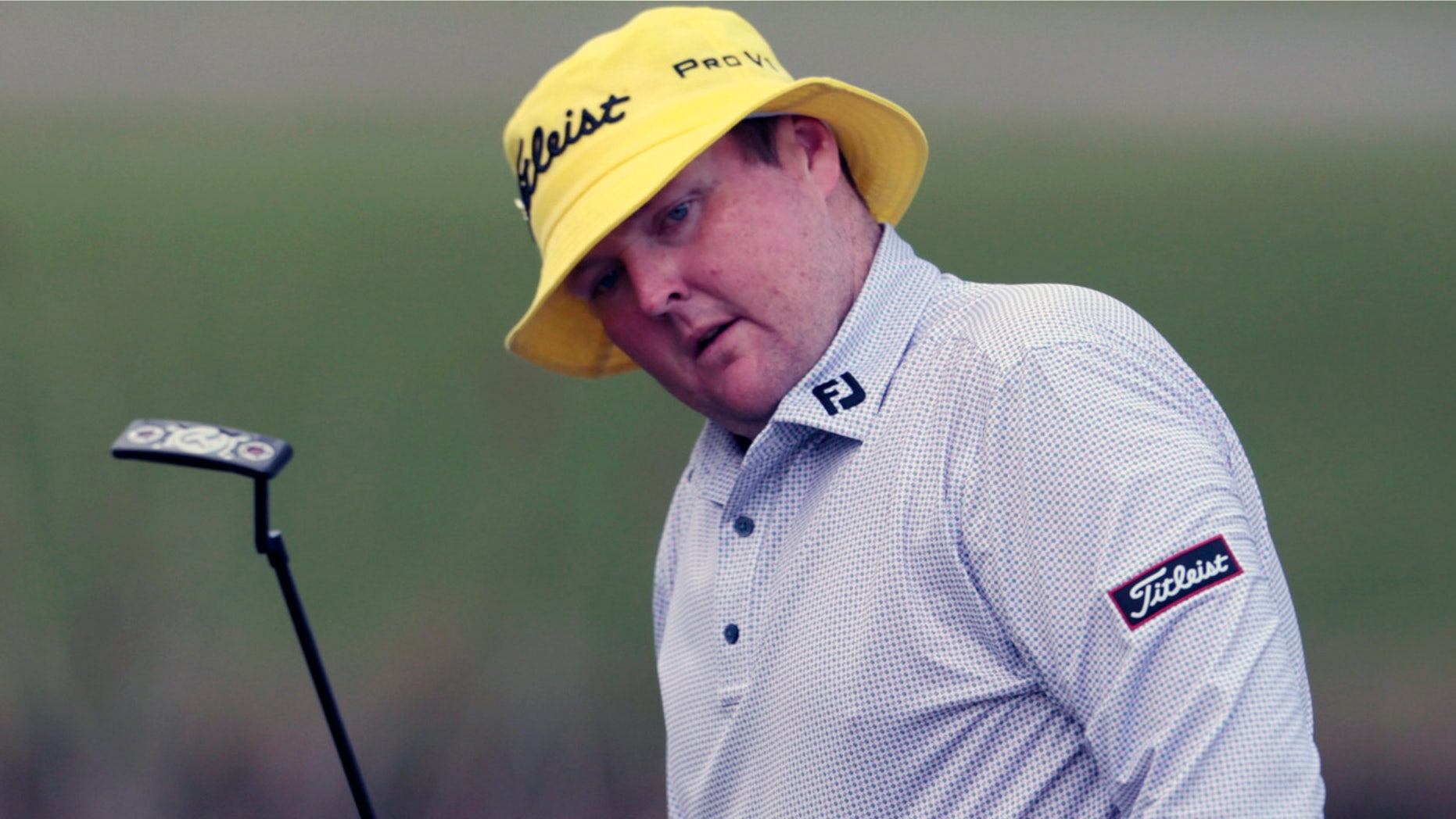 Australian golfer Jarrod Lyle has decided not to seek further treatment in his nearly two-decade fight against leukemia and will undergo palliative care at home, his wife announced Tuesday.
"My heart breaks as I type this message," Lyle's wife Briony wrote on his Facebook page. "Earlier today Jarrod made the decision to stop active treatment and begin palliative care. He has given everything that he's got to give, and his poor body cannot take anymore."
Briony Lyle added that her husband "has reached his limit, and the docs have finally agreed that they can no longer strive for a positive outcome." The post is accompanied by a photo of Lyle embracing his one of his two daughters on his hospital bed.
Lyle, 36, was first diagnosed with acute myeloid leukemia at the age of 17 and suffered recurrances of the disease in 2012 and last year. He underwent a bone transplant in December.
The news prompted an outpouring of support among Lyle's fellow pros.
"Life is very precious and you have been so strong," four-time major champion Ernie Els wrote on Twitter. "We are thinking and praying for you and your family now more than ever."
Ian Baker-Finch, Lyle's fellow Australian and a golf commentator for CBS, wrote: "Jarrod has fought with the heart of a lion, always with dignity and a smile surrounded by his loving family. We Love You...please rest peacefully knowing how inspirational and beloved you remain in all our hearts."
Actor and former pro wrestler Dwayne "The Rock" Johnson also weighed in with his condolences: "Man this is a tough one. Sending so much love, light and strength to Jarrod and his Lyle family."
A two-time winner on the Nationwide Tour (now the Web.com Tour), Lyle made an emotional comeback to the golf course during the 2013 Australian Masters in Melbourne before using a medical exemption to play on the U.S. PGA Tour in 2015. He played four seasons on the U.S. tour, where he earned $1.875 million in 121 tournaments.
He later returned to Australia permanently to be with Briony and daughters Lusi and Jemma.
The Associated Press contributed to this report.